Beyond the Lettuce Leaf: Diabetes-Friendly Bread Substitutions
Last updated: August 2023
Sandwiches are one of my favorite lunch foods. What's not to like? They're easy to make, and can be eaten hot or cold. There's a seemingly endless possibility of ingredients and combinations. Sandwiches are easy to pack and take with on the go and don't require utensils.
Sandwiches can be packed with carbohydrates
The one thing about sandwiches that's not so great when managing glucose levels is the bread. Depending on the loaf, sandwiches can quickly become carbohydrate-heavy.
How to make sandwiches diabetes-friendly
A common tactic for making sandwiches more diabetes-friendly is to replace the bread with a vegetable to wrap up the ingredients. Lettuce is often used as a substitute. Take a big, clean leaf, spread a dollop of your favorite sandwich fixings in the middle, wrap it up burrito-style, and you've got a tasty wrap with fewer carbs.
7 tasty substitutions for bread
While lettuce leaves bring crunch and freshness, they can become monotonous, predictable, and dare I say, unappetizing.
There's a world of possibilities when it comes to subbing out the bread in sandwiches for lower-carb alternatives. Here are 7 of my favorites bread substitutions.
Nori (seaweed) sheets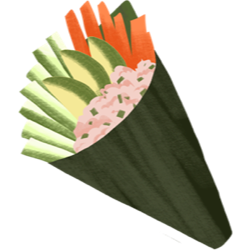 Think of temaki sushi where nori sheets are loosely rolled into a tube or cone to hold its filling. But make it without the rice. My favorite fillings are simple. Tuna salad works great. So does julienne slices of cucumber, carrots, and avocado dressed in balsamic vinaigrette.
Sliced dill pickles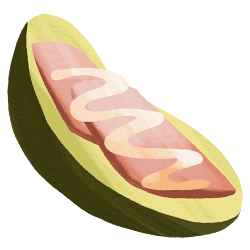 Dill pickles add a crunch that stands up to strong flavors. Whether sliced lengthwise or into medallions, sliced dill pickles work well when paired with sliced meat and cheese.
Sandwich some corned beef and Swiss cheese with a bit of Russian dressing between a couple of dill pickle slices and you have a credible version of a Reuben.
Sliced cucumbers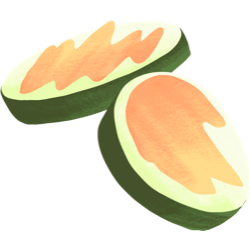 Cucumbers, whether sliced lengthwise, cut into medallions, or hollowed out to form logs can step in for sandwich bread or crackers. Thin lengthwise slices can be rolled around the filling.
Cucumbers work particularly well with spreads. Hummus on cucumbers makes for a refreshing bite. A cream cheese spread, whether flavored with lox, sun dried tomatoes, or garlic and herbs, also works well.
Grilled eggplant or zucchini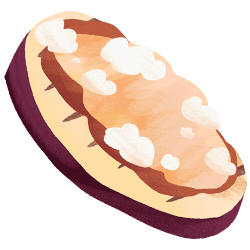 Sliced lengthwise and grilled, eggplant and zucchini offer a sturdy base that will stand up to hot toppings and melted cheese. Stack with ground sausage, ricotta cheese, tomato sauce, and top with a layer of melted mozzarella. This will make an open face sandwich filled with all the flavor of lasagna.
Portobello mushroom caps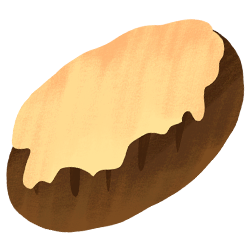 Portobello mushroom caps can easily stand in for a hamburger or sandwich bun. They are substantial and meaty on their own. But they're best when they've been softened up by grilling and, depending on your preference, with the ribs removed. Portobellos can stand up to hot ingredients, like a meat patty and melted cheese.
Seed-based flatbread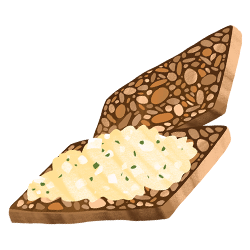 Seed-based flatbreads are low carb alternatives to traditional bread and crackers. They bring crunch. And depending on the seed mixture used, they can also bring distinctive flavor. Experiment with anything you'd put on a cracker: meat, cheese, spreads, egg salad. The sky's the limit.
Apple slices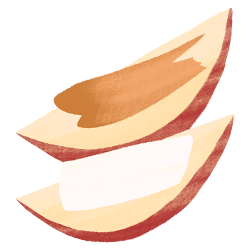 Apple slices provide a sweet, crunchy bread alternative. They're perfect for making a peanut butter and jelly, which is a classic. Slather some peanut butter, or really any nut butter, on apple slices for a delicious mix of sweet, crunchy, and nutty.
Nut butters aren't the only thing that can be paired with apple slices. Try hummus, or a strong cheese like cheddar or Brie.
Experiment to find your favorites
Whether you're looking to sub out bread in your sandwiches or just want to try something new, there are so many options available beyond just the lettuce leaf. Experiment some and you just might discover some new favorite bites.

This or That
Have you ever heard of "mindful eating" ?
This article represents the opinions, thoughts, and experiences of the author; none of this content has been paid for by any advertiser. The Type2Diabetes.com team does not recommend or endorse any products or treatments discussed herein. Learn more about how we maintain editorial integrity
here
.

Community Poll
Do you find it difficult to "eat right" and stick to a nutrition plan?