How to Manage the Cost of Monitoring Your Blood Glucose
But how can we afford to do this when blood glucose monitoring supplies are so expensive? Each testing strip can cost a dollar or more!1 And often health insurance only covers a limited number of testing strips each month, leaving us with a gap in supplies or an additional expense.
There's a new way to get all the blood glucose monitoring supplies you need delivered to your door for a fixed and reasonable monthly cost. You can do this by using a box subscription service.
How do box subscription services work?
Instead of sending you new clothes or toiletries to try each month, these box subscription services send you blood glucose test strips and lancets on a regular basis. In addition to testing supplies, these services also provide you with a cloud-connected blood glucose meter and a smartphone app.
To start one of these subscription services simply sign up online. No prescription is required.
The subscription service will send you a brand new cloud-connected blood glucose meter, testing supplies, and instructions for connecting the meter to their smartphone app. The smartphone app automatically captures and stores your blood glucose readings from the meter. The app will also generate some stats based on your readings, for example an estimated A1C based on the last 90 days of blood glucose readings.
Depending on how your subscription is set up, supply refills are sent to you monthly or as often as needed.
Keeping your monthly costs predictable
The cost of these services varies. But since these box subscriptions offer the testing supplies at a set price, your out-of-pocket cost is predictable month-to-month.
There are several companies providing blood glucose monitoring supplies through a box subscription service. Here is a description of a couple of them and their costs. This will give you an idea of what you can expect. Remember that pricing can change, so be sure to check each service's website carefully for up-to-date cost information if you decide to use one of these services.
OneDrop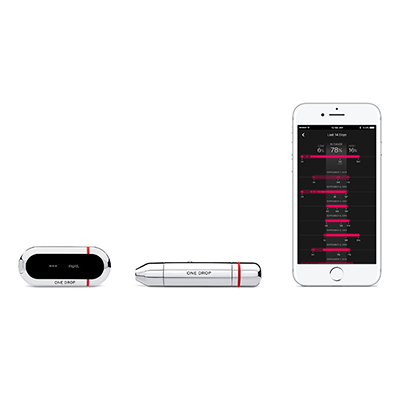 OneDrop2 sells a starter kit for $99. The starter kit contains a bluetooth-connected blood glucose meter, a lancing device, 100 test strips, 10 lancets, and a carrying case. Monthly subscriptions for testing supplies are sold separately. For a flat monthly fee OneDrop will send you a set number of test strips and lancets each month. OneDrop's premium subscription level costs $39.95 per month and includes an unlimited supply of test strips and lancets.
mySugr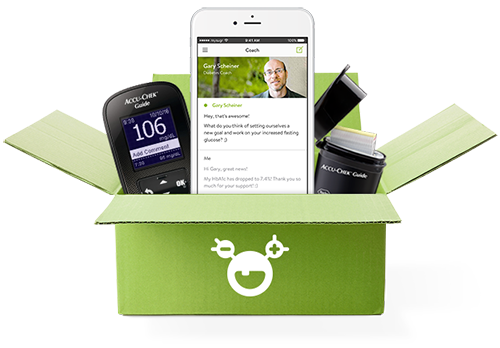 mySugr3 offers a bundle of the mySugr smartphone app and the Accu-Chek Guide bluetooth-connected meter. The cost is $39.99 per month for unlimited testing strips and lancets. The first box sent includes the BG meter, a lancing device, testing strips, and lancets. Once the mySugr app is connected to the Accu-Chek meter it keeps track of the number of strips used. Based on your supply inventory, testing strip and lancet refills are sent automatically as often as needed. The mySugr subscription also includes the ability to send a text to a certified diabetes educator (CDE) through the app, offering easy access to expert advice and answers to your diabetes management questions.
Box subscription services offer a new way to get all the blood glucose testing supplies you need at a predictable price. This predictability helps make monitoring your blood glucose levels more affordable. Which, ultimately puts regular monitoring of blood glucose levels within reach.
Disclaimer: All pricing listed above was accurate at the time this article was researched. Since pricing can change over time, for current pricing information be sure to consult each company's website.
This article represents the opinions, thoughts, and experiences of the author; none of this content has been paid for by any advertiser. The Type2Diabetes.com team does not recommend or endorse any products or treatments discussed herein. Learn more about how we maintain editorial integrity
here
.

Community Poll
Do you find it difficult to "eat right" and stick to a nutrition plan?