Ward Alper, THE Decadent Diabetic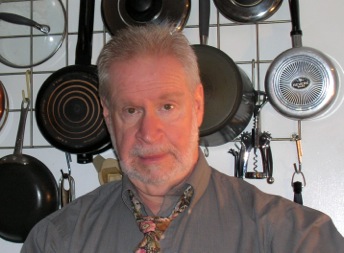 Ward was previously an advocate for Type2Diabetes.com
Ward Alper, The Decadent Diabetic is a type 2 diabetic and chef who lives and eats DECADENTLY in Portland, Maine. Ward has been working in the restaurant kitchen (beginning with peeling those high carbohydrate potatoes) since he was 8 years old. He has been a chef, manager, and consultant in New York City and Boston.
His food service career has spanned the gamut of establishments from Kiss My Cookies to fine cuisine. Since his diagnosis more than six years ago, he has refocused his recipes and eating to support his diabetes health. He has maintained a consistent A1C of 5.2-5.4, while still enjoying ALL the pleasures of eating. Ward shares recipes and more at his blog, The Decadent Diabetic, encouraging fellow diabetics to expand their choices. He is working with a major publisher in New York on a cookbook sharing the message that you can take back your life and your table while still eating a diabetic-compatible diet and be DECADENT to boot!
His credo is: Look at the way I do it…and then make it your own!
Click here to read all of Ward Alper's articles on Type2Diabetes.com.