Toby Smithson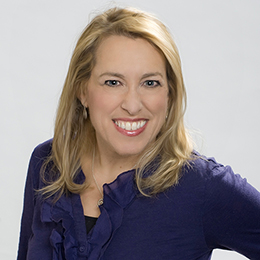 Toby Smithson is a registered and licensed dietitian, certified diabetes educator, and holds a Master's of Science in Nutrition and Wellness. She serves in leadership roles for the American Association of Diabetes Educators, and is on the advisory board of Diabetic Living magazine. Toby is a former national spokesperson for the Academy of Nutrition and Dietetics.
Smithson is the principal author of Diabetes Meal Planning and Nutrition for Dummies (John Wiley & Sons, October 2013), and writes regularly for U.S. News and World Report in addition to Type2Diabetes.com. Toby often serves as an expert for print and online resources including local and national newspapers and magazines like USA Today, WebMD, Today's Dietitian, Diabetes Forecast, Diabetic Living Magazine, Real Simple Magazine, Men's Health, Dr. Oz Magazine, Prevention Magazine, and Every Day Health.com.
Toby has successfully managed her own type 1 diabetes since the age of 8, and in 2010 founded DiabetesEveryDay.com as an online technical and lifestyle support resource for people with diabetes, offering constant access to her unique professional and personal diabetes management insights, primarily through original video segments.
In 2009, she was awarded the Illinois Dietetic Association's Outstanding Dietitian award and is past president of the Illinois Dietetic Association.
Click here to read all of Toby's articles on Type2Diabetes.com.