Liz Hiles
Last updated: November 2020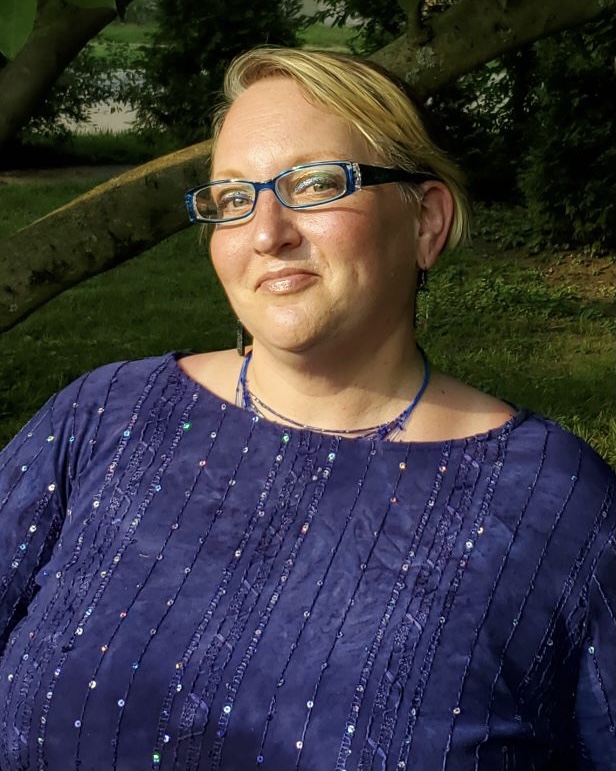 Liz was diagnosed with Stage III-b bladder cancer with a T4 Tumor in August 2016 just 3 months short of turning 41. After having a radical cystectomy with urostomy placement and chemo, she began to put the pieces of her life back together.
As with many cancer patients, she continues to deal with secondary health issues as a result of her cancer treatments. She has chemo-induced fatigue and neuropathy as well as minimal hearing loss. Due to fatigue and neuropathy, Liz has had challenges getting back to a more active lifestyle and has had increasing issues with her weight which has led to recent diagnoses of Type 2 Diabetes and high cholesterol.
Liz grew up doing non-profit and advocacy work which she has continued into adulthood. When facing her diagnoses, she has remained aware of the power of sharing these stories. Since her cancer diagnosis, she has become active in both the bladder cancer and ostomy communities as a volunteer, leader, and writer. She also started a personal blog about her cancer journey and takes every opportunity to educate people about her diagnosis.
Liz will also bring a unique viewpoint to our team because not only is she a Type 2 Diabetes patient, but she was caretaker to her father who had Type 2 Diabetes for about 10 years before he passed. Liz has already shared with us that being a caretaker versus a patient is a similar, yet very different experience. She intends to write about both experiences for our community.
When Liz isn't raising awareness for bladder cancer and ostomy issues, she enjoys volunteering with her high school alma mater's student-athletes, spending time in nature and with friends and family, doing anything creative, and traveling.
The resilience that Liz has gained throughout her life dealing with difficulty is a resource she continually draws upon. It is the strength she uses daily to never give up. Cancer has been one of the biggest challenges of her life, but it also had a lot of gifts within the journey. She anticipates that her journey with Type 2 Diabetes will hold similar gifts.
Liz has recently transitioned to writing, social media management, and advocacy work full time in order to take care of her personal health needs more adequately, but previously, her days were filled with being the administrative assistant to a special team of medical professionals at a pediatric hospital in her area where she was also able to assist in advocating for her teams' patients' ostomy needs.
Click here to read all of Liz's articles on Type2Diabetes.com.