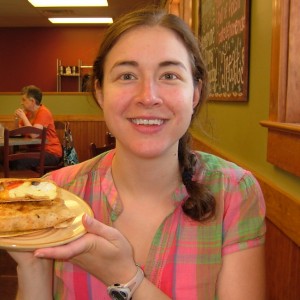 Jen Picicci is a health writer and blogger, certified life coach, certified intuitive eating counselor, and holds a Master of Health Sciences with a concentration in health education. She writes on a variety of health and wellness topics, including intuitive eating, breaking the diet-binge cycle, how mental health impacts illness, and how to bring mindfulness into your day-to-day life.
Once a chronic vegetable-hater turned chronic dieter, she now enjoys a healthy relationship with both broccoli and her body, and enjoys writing about how others can do the same.
She lives with her daughter and husband in the mountains of western North Carolina and digs being outside, cooking, traveling, grocery shopping (yes, really), and spending time with her family. If she's got free time, she's probably drawing something or reading something.
Click here to read all of Jen's articles on Type2Diabetes.com.