Spotlight: Pets and Health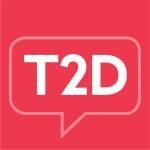 By Editorial Team

·

February 1, 2017
This month we're shining a spotlight on the relationship between pets and health, and the health benefits of pet ownership! Did you know that February 20, 2017 is #LoveYourPetDay? Of course, cuddling with a cat or dog (or any other animal), or even watching funny pet videos online can help you feel a little better, or at least have a good laugh, when you may be feeling down. But there are also actual benefits to pet ownership!
Living with type 2 diabetes is not easy; owning a pet may help! This month we're providing information on how pets can impact your health, things to consider when owning a pet, and even how to care for your pet when you aren't feeling your best. If you #LoveYourPet, we've got something for you to check out.
Don't worry if you don't have a pet! We'd love to hear what helps you feel better!
Related articles
Find out more about pets and health from our contributors!
Can Owning A Pet Help Improve Your Health?
By Meryl Krochmal, RD, CSP, CDE, CNSC – February 6, 2017
National Love Your Pet Day is celebrated on February 20th. Although I don't have a pet of my own, this special day reminds me of the fun times I have dog-sitting my cousin's dog… The following is a brief list of some of the possible ways owning a pet may help improve your health and diabetes control…READ MORE
Pet Ownership with Chronic Illness: Things to Consider
By Editorial Team – February 15, 2017
You may have heard of the plethora of benefits that come along with pet ownership, and that these benefits can be just as applicable for individuals with chronic conditions…However, there are many things to consider before jumping right into finding your new addition, and these issues remain especially important if you're living with a chronic condition…READ MORE
What My Dog Gives Me
By Toby Smithson, MSNW, RDN, LDN, CDE – February 28, 2017
One of my biggest challenges with diabetes is that I am something of a perfectionist, and diabetes self-management is inherently imperfect. And even though I know this – I've been practicing diabetes self-management almost 50 years – I still can fall into a pattern of excessive self-criticism when my blood glucose results don't match the effort I put into managing them…READ MORE
How have your pets made your life easier? Share your story with the community.
Share your story