Spotlight: Nutrition and Health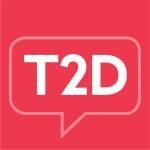 By Editorial Team

·

March 1, 2017
March is National Nutrition Month, so this month we are shining a spotlight on the relationship between nutrition and health, a big topic for those with type 2 diabetes, and an important part of managing type 2 diabetes. What foods you eat and how much you eat play a key role in diabetes management, as food has a direct effect on blood glucose and also contributes to weight gain (which increases risk for diabetes).
Living with type 2 diabetes is not easy, and nutrition can be one of the most difficult parts of type 2 diabetes management. This month we're providing nutritional information, tips, and recipes that can help!
Related articles
Find out more about nutrition and health from our contributors!
The Challenges of Eating Well
By Editorial Team – February 2, 2017
One of the most challenging aspects of living with type 2 diabetes is eating healthy. The food you eat directly impacts your blood sugar levels, as well as supporting your body's nutritional needs. In Health Union's Type 2 Diabetes Lifestyle Survey, the majority (73%) of the 406 respondents reported that they use a specific meal plan or diet… READ MORE
Learning to Enjoy Veggies Isn't As Hard As You Think
By Jen Picicci – March 9, 2017
I didn't really know how to cook, most vegetables were pretty foreign to me, and my previous experiences with vegetables certainly did not make me want to try new ones… Here's how I made the shift from eating a couple of servings of veggies a week to at least a few every single day…READ MORE
On The Go Healthy Eating Hacks
By Lori Zanini RD, CDE – March 24, 2017
It's really easy to get too busy these days. Schedules are jam-packed with obligations, events, and plans. This often leaves little time to cook and prepare foods. However, when we are trying to eat healthy, which is important for all of us with diabetes, it can get challenging. Having a few go-to tricks to make better choices in any situation, will keep you prepared for any curveball your busy schedule might throw at you…READ MORE
Are Carbohydrates an Essential Nutrient? An update to: "Can a Low Carb Diet Help?"
By Meryl Krochmal, RD, CSP, CDE, CNSC – September 16, 2016
Low carbohydrate diets are a hot topic in the world of diabetes. Low carbohydrate diets have received praise for their potential to help with weight loss, insulin sensitivity, and improve blood glucose control…READ MORE
Top Expert Answers on Type 2 Diabetes
By Melissa Halas-Liang, MA RD CDE – March 7, 2017
We have questions and Lori Zanini, registered dietitian, national media spokesperson and certified diabetes educator in Los Angles, CA has answers! She understands the struggle individuals diagnosed with type 2 diabetes face. At first, it can feel overwhelming and seem too restrictive for many – depriving them of the foods they have always enjoyed…READ MORE
Hungry? Full? What To Eat For A Snack
By Larissa Saschin – December 7, 2016
How many times have you eaten a snack, only to feel hungry just a few short hours later? You may already know that eating smaller frequent meals with spaced out snacks is the best way to keep blood sugars under control, but what you eat during those snacks is just as important as how often you are fueling your body…READ MORE
How to Choose the Right Fats!
By Melissa Halas-Liang, MA RD CDE – January 12, 2017
Especially healthful in the Mediterranean diet are olives, fish, nuts, and seeds. These foods provide fats that are famous for their healthful properties, and for good reason. Let's check out the reasoning behind why they call Mediterranean fats the "good" kind…READ MORE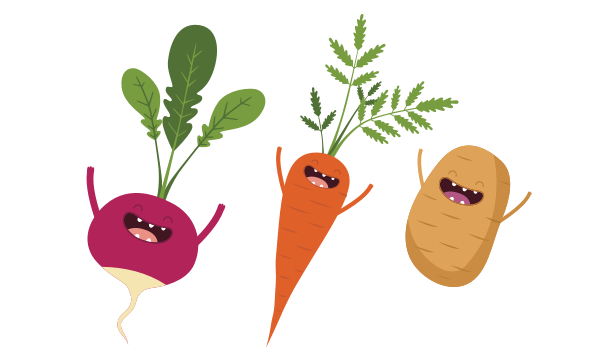 Related Meal and Snack Ideas
Check out some nutritional food ideas from our contributors!
Low Carb Breakfast Ideas
By Meryl Krochmal, RD, CSP, CDE, CNSC – August 13, 2015
some people find they are better able to manage their blood sugars throughout the remainder of the day if they start off with a meal low in carbohydrates. The following is a list of 7 breakfast ideas. Each has less than 10 grams of carbohydrate per serving… READ MORE
Thirty 100 Calorie Snacks to Keep Your Blood Sugar in Check
By Melissa Halas-Liang, MA RD CDE – June 18, 2014
Keeping your blood sugar in check is an important task to help you feel and live your best. Snacks may be needed prior to exercise or when meals are delayed. A combination of protein, carbohydrate, and fat can help keep blood glucose levels on track…READ MORE
5 Ways to Make Vegetables Less Disgusting
By Jenn Lebowitz – January 7, 2016
KIn all honesty, the fact that vegetables are "healthy" for me is not enough reason to make me eat them…Since I really want to lose weight, I've come up with a few ways to tolerate this food group. (I refuse to call them "veggies" for short, since that seems like a term of endearment.) Here they are…READ MORE
New Low Carb Meal and Snack Ideas
By Meryl Krochmal, RD, CSP, CDE, CNSC – June 10, 2016
Are you in need of some new low carb recipe ideas? This article features 12 new recipe ideas that can be enjoyed as either a meal or a snack. Each recipe has 10 grams of carbohydrate or less per serving…READ MORE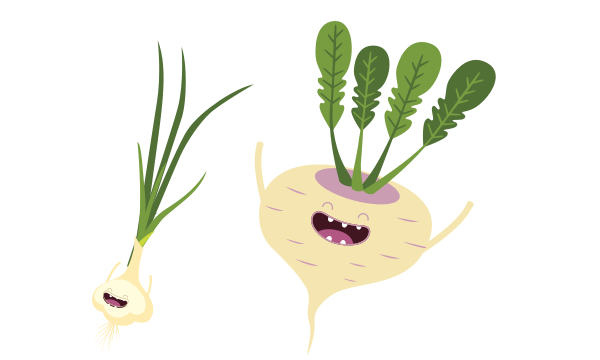 Want to share your experience with type 2 diabetes nutrition and health? Share your story with the community.
Share your story
Related forum conversations
Discuss how nutrition impacts your life with type 2 diabetes!
Nutrition and Health