Spotlight: Coping with the Emotional Aspects of Type 2 Diabetes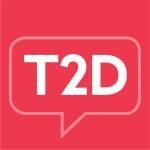 By Editorial Team

·

May 1, 2017
Living with type 2 diabetes isn't easy, and often, emotional challenges will arise. If they do, know that you are not alone. Studies have shown that people with type 2 diabetes are approximately 25% more likely to be diagnosed with depression and anxiety, and 50% more likely to experience anxiety symptoms than their non-diabetic counterparts. Not to mention diabetes burnout.
Since people with diabetes face this increased risk for emotional complications, and because these complications can negatively affect diabetes care, it is important to have coping strategies that can help you deal with these problems. It is also important to share any emotional challenges with your healthcare provider as well, and to be aware of the signs of depression so you can make sure that you are get the professional care you deserve.
In addition to the information we'll provide through this page, we want to hear from you! Do you have tips or a story about a coping strategy that has worked for you? Questions for the community? A new idea? Here is how you can join the conversation and share any thoughts you may have:
Stories
Have a personal story you would like to share with us? A coping method or strategy that has really made a difference in your life with type 2 diabetes?
Twitter
Be sure to also follow us on Twitter!
Headlines
Learn about coping from our contributors:
Stress – the "Double Whammy"
By Toby Smithson, MSNW, RDN, LDN, CDE—May 15, 2017
First, stress makes it difficult to concentrate on diabetes management behaviors. Stress can blunt your motivation and clutter your mind at best, but often the cause of stress becomes your main priority…READ MORE
Loneliness – Another "Complication" of Diabetes
By Toby Smithson, MSNW, RDN, LDN, CDE—June 30, 2016
One very common emotion associated with having diabetes is related to feelings of not having supportive connections with others, especially those who really understand the fears, confusion and frustrations. And, this isolation and/or loneliness can eventually contribute to genuine depression, a clinical condition which is all too common among people with diabetes too, and which clearly has a negative impact on self-care (diabetes management)…READ MORE
Reacting to Your Diagnosis
Learning that you have a chronic illness like diabetes can be emotionally challenging. In fact, after you've been diagnosed, you may find yourself dealing with powerful feelings that surface, including anxiety, uncertainty, and fear. Once you've gotten past these initial feelings, the daily challenges posed by living with diabetes may increase your risk for emotional problems like depression, anxiety, and stress…READ MORE
Diabetes Awareness Means Depression Awareness, Too
By Lizmari Collazo—November 27, 2015
I am struggling this morning. I've been struggling for a while. It's hard to explain to others, hard to explain to even myself, sometimes. Hard to find the energy to get up, and take care of myself. Get up and keep going; keep doing, keep being responsible and caring for myself and others. Life wants so much of me, demands so much of me…READ MORE
Stress, Burnout, and Type 2 Diabetes: How to Avoid It
By Jen Picicci—June 9, 2016
Let's face it: Having a chronic illness is not a walk in the park.
You're never able to leave it behind, no matter what you're doing. You can't check it with your coat when you go to a nice restaurant, you can't stick it in your luggage and shove it under the plane when you're on a long flight, and you can't hang it up in the closet when you're having a rough day.
It's with you all. the. time…READ MORE
Managing Stress and Diabetes
Meryl Krochmal, RD, CSP, CDE, CNSC—August 25, 2016
The diagnosis of diabetes, topped with the daily demands of self-management and fear of both acute and chronic complications are all stressors that impact the individual with diabetes as well as their loved ones. Response to stress varies greatly among individuals…READ MORE