Spotlight: Changing Seasons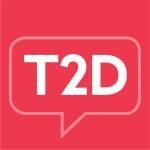 By Editorial Team

·

June 1, 2017
Changes in seasons and weather, especially changes to hotter weather, can have a great impact on type 2 diabetes management. As summer rolls around for some of us, we're exploring the impact of any and all weather changes on those with type 2 diabetes, and offering tips for effective management of all that weather changes bring!
In addition to the information we'll provide through this page, we want to hear from you! Do you have stories, struggles, or tips for changing weather that you'd like to share, or a question for the community? Here is how you can join the conversation and share any thoughts you may have:
Forums
Have a strategy for managing type 2 diabetes in heat or any changing weather, or a question you'd like to ask? Post in our forums and get the conversation going!
Stories
Have a personal story you would like to share with us about weather changes or coping with type 2 diabetes in the summer?
Twitter
Be sure to also follow us on Twitter!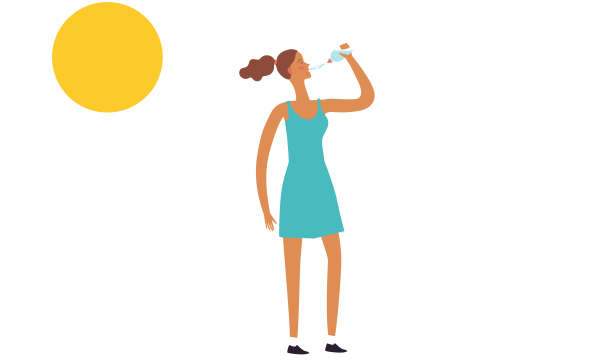 Headlines
Learn about seasonal type 2 diabetes management from our contributors:
Quick & Clever Ways to Hydrate
Melissa Halas-Liang, MA RD CDE—June 8, 2017
Do you find yourself struggling to guzzle enough of the good stuff? Are you constantly hearing complaints from your partner or kids that plain water is "icky" or just "has no taste"? Check out these sneaky ways to trick yourself and family into hydration heaven…READ MORE
Managing Diabetes In the Summer Heat
By Meryl Krochmal, RD, CSP, CDE, CNSC – June 24, 2016
According to an article titled, Body temperature regulation in diabetes, "individuals with type 2 diabetes have up to a 56 percent greater risk for hospitalization and/or mortality during a heat wave."
I share this fact, not to discourage you from enjoying summer weather and activities, but rather, to encourage you to read the following article for some important tips to help keep you safe…READ MORE
Summer Snacking – Managing Blood Glucose During Parties
By Toby Smithson, MSNW, RDN, LDN, CDE—April 29, 2016
The summer season is fast approaching which means warm weather, sweet drinks, pool parties and barbecues! So you might also be thinking "how I'm going to manage my blood glucose during all the parties, reunions, graduations, and general gatherings"? Let's see if I can help with that question…READ MORE
Managing Diabetes in the Summer Heat
By Lizmari Collazo—September 7, 2014
I'd like to talk a little bit about managing diabetes during the hot Summer months and the precautions we should take. It's common knowledge that the Summer can be a dangerous time for the average person. The heat can be so intense, that it's recommended we…READ MORE
90 Tips for a Healthy Summer!
Meryl Krochmal, RD, CSP, CDE, CNSC—June 26, 2015
It's official… Summer is here! Summer is a great time to create healthy habits such as trying a new sport, a new recipe or a new stress reliever. Summer is approximately 90 days long (not long enough if you ask me!!) so here are 90 quick tips to help get you started towards a healthier you…READ MORE