Diabetes Awareness Month 2018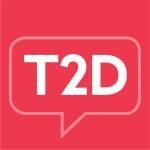 By Editorial Team

·

November 1, 2018
Did you know that November is Diabetes Awareness Month? Throughout the month of November, we are spreading awareness about type 2 diabetes, which accounts for over 90% of cases of diabetes
Managing type 2 diabetes is not easy. While lifestyle modifications like healthy eating and exercise are the core of any type 2 diabetes care plan, many may also need medication. None of these are easy transitions.
This month we'll be raising awareness about what type 2 diabetes is, who gets it, how it is treated, and the various frustrations that management can often include.
Keep reading for some easy ways to spread awareness below.
Do you have a story to tell about how type 2 diabetes has impacted your life? We want to hear about it! Once submitted, your story will be published on this site next to the stories of others in the community. Submit your story and read others here.
2. Enter to win
Through November 26, enter to win a copy of our Healthy Eating Made Easy cookbook! Three lucky winners will receive this book of popular diabetes-friendly recipes! Click here to learn more about how to enter!
3. Get and share easy recipes
Sign up for our emails to get new recipes straight to your inbox every week. And check out so many more diabetes-friendly recipes here!
4. Help others in the community
Share your tips for managing the anger or frustration that can come with managing type 2 diabetes, or your tips on finding a good specialist in our Q&A.
5. Vent your frustrations!
Have you ever been told, "Just eat better?" or, "Just exercise more?" or, "This is your fault?" It's not! Join others to discuss life with type 2 diabetes in our forums.
6. Update your Facebook profile
Facebook Profile Picture
Add our custom frame to your current Facebook profile picture by clicking here and following the instructions provided, or clicking below!

Facebook Cover Image
You can update your cover photo by downloading the image below to use as your own. To download it to your computer, simply right-click on the image and choose the option to "Save Image As" – and it's yours!