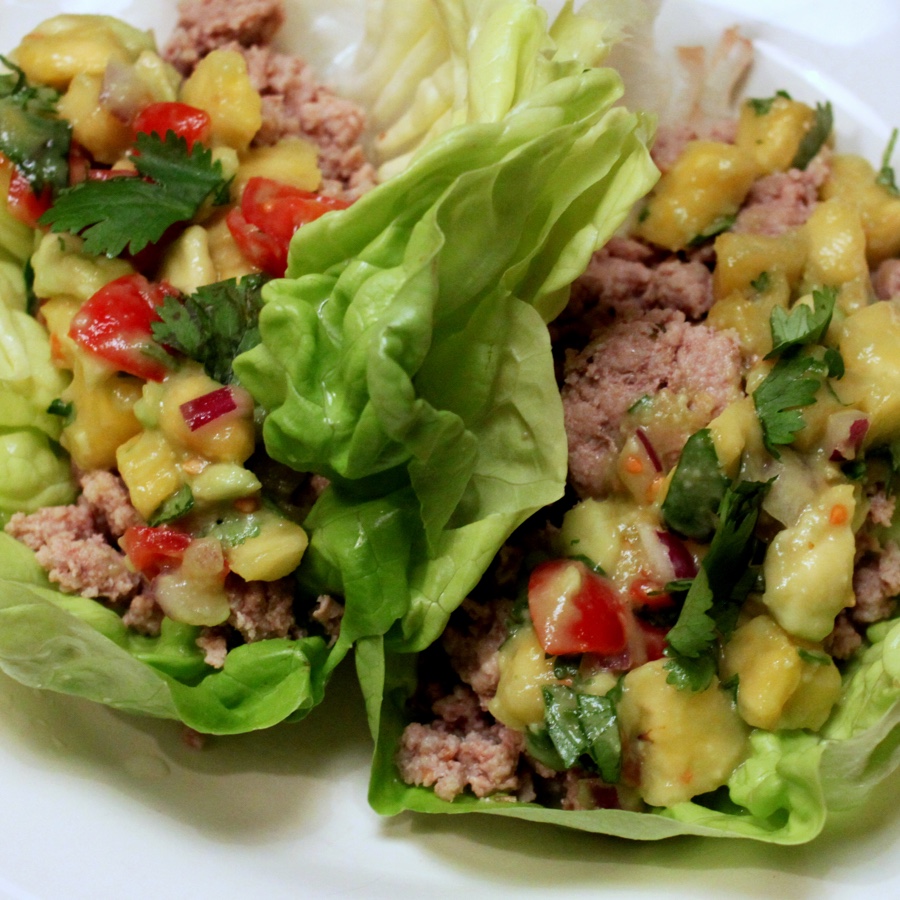 Turkey Lettuce Wraps with Fresh Pineapple Salsa
Nutrition facts
Yields 12 lettuce tacos. Serving size is 2 tacos.
calories: 239
calories from fat: 124
total fat: 13.8g
saturated fat: 2.4g
trans fat: 0.0g
cholesterol: 97mg
sodium: 315mg
potassium: 488mg
total carbohydrates: 6.1g
dietary fiber: 2.1g
sugars: 3.1g
protein: 26.9g
Photograph by Kelly Dabel. All rights reserved. Used with permission.
Disclaimer: Type2Diabetes.net cannot guarantee a recipe that has been scaled to make a different number of servings from the original.