Homemade Almond Milk
Last updated: March 2022
If you have a dairy intolerance or allergy, or perhaps you've been looking for an alternative to cow's milk then you may have tried almond milk. But have you tried homemade almond milk?!
The taste is very different to store bought almond milk, plus it contains only two ingredients so you know exactly what goes into it and it works well as a 1:1 substitute for cow's milk in recipes. You will need a high powered blender and a nut milk bag, so if you have access to the equipment needed to make it, then give it a try and let me know what you think of the taste!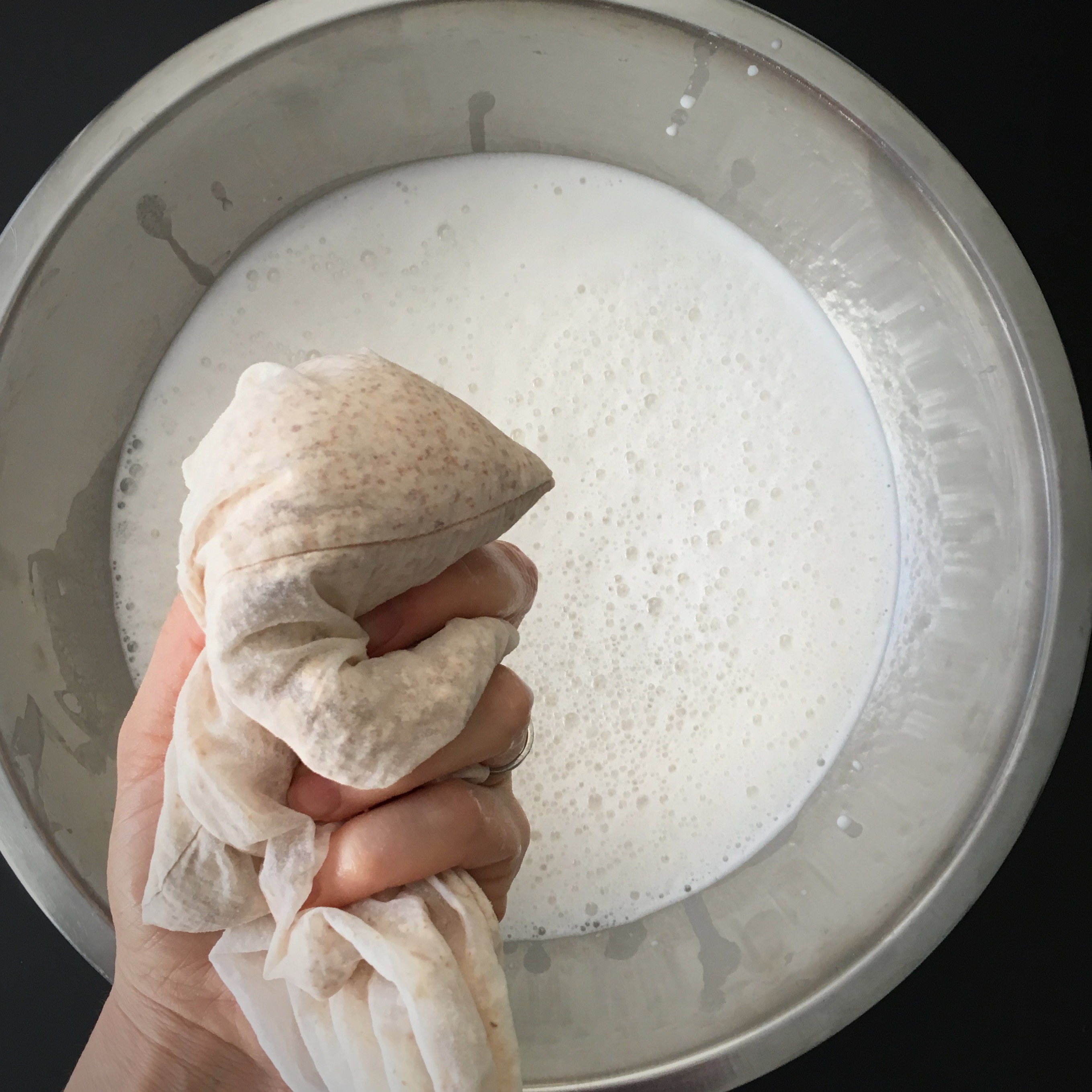 The nutrient information per serve may be slightly different depending on how much of the almond is squeezed through the nut bag but the details below will provide a rough guide.
Serves 6
Serving size 1 cup
Ingredients
1 litre/quart water plus 1.5 litres/quart of water
1 cup natural almonds
Directions
Soak the almonds in a bowl with the 1 litre/quarts of water overnight or for at least 12 hours
Strain and rinse the almonds
Place the almonds in a high power blender with 1.5 litres/quarts of water and whizz until blended well
Over a large bowl, pour the almond milk into the nut milk bag, tie off the nut milk bag and squeeze with your hands to wring out the liquid. Continue until all the liquid is in the bowl.
Then discard the leftover almond pulp or use it wet or dehydrate for use in recipes/baked goods.
Pour the almond milk into bottles or jars, store in the fridge and use within 3-5 days. Enjoy!
Did you know almond flour is a great low-carb substitute for regular all-purpose flour? Check out "Baking with Almond Flour" to learn more!
Nutrition facts
Per Serving
calories: 89
carbohydrates: 5.3g
cholesterol: 0mg
fat: 7.1g
fiber: 0.8g
potassium: 49.9mg
protein: 1.6g
sodium: 154.9mg
sugars: 5.0g
Photograph by Hannah Noonan. All rights reserved. Used with permission.
Disclaimer: Type2Diabetes.com does not provide any express or implied warrant toward the content or outcome of any recipe.

Community Poll
Has diabetes changed your exercise routine?