Book Review: The Complete Diabetes Cookbook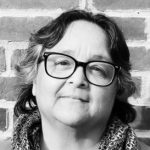 By Corinna Cornejo

·

February 25, 2019
Produced by America's Test Kitchen (ATK), who declare The Complete Diabetes Cookbook is written "from a home cooking rather than distinctly medical standpoint – we don't think anyone with diabetes should have to sacrifice taste." Do they deliver? Let's see.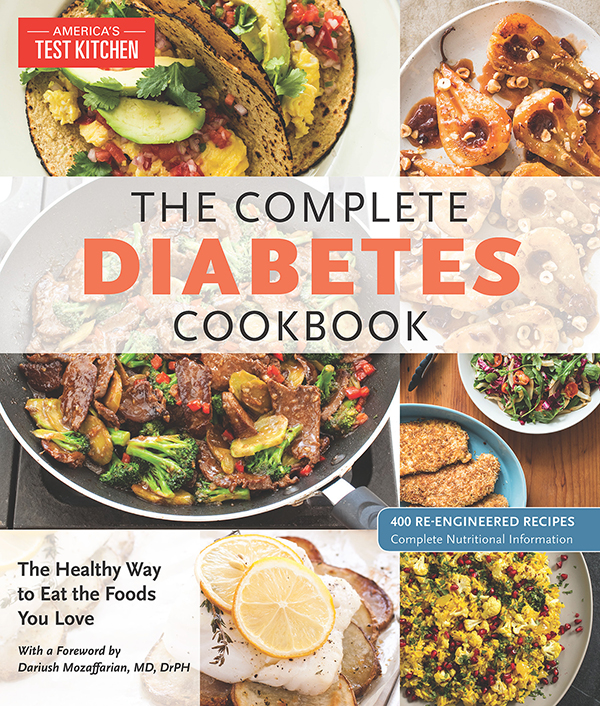 What to expect
As with most ATK cookbooks, The Complete Diabetes Cookbook is aimed at the sophisticated home cook, with more than 30 minutes to get dinner on the table, and a budget that affords ingredients like za'atar.
It's a big collection—over 400 recipes—covering everything from scrambled eggs to banana ice cream. In between you will find familiar dishes like Cobb salad and pan roasted chicken with vegetables. You'll also find more adventurous dishes like chia pudding and dal. The section on vegetarian main dishes is a nice addition, especially for those who get tired of being served nothing but sides or pasta.
Leafing through this hefty collection I was reminded of some old favorites, including deviled eggs and Caprese salad on skewers. But I was also tempted by new ideas like a gazpacho salad and grilled balsamic beef.
Each recipe is written with the precision that comes from the ATK signature testing process. For The Complete Diabetes Cookbook ATK also enlisted a panel of at-home recipe testers made up entirely of people with diabetes or those cooking for someone with diabetes. Follow the recipe precisely and the results are predictably good.
Nutritional information
Included with each recipe is comprehensive nutritional information that includes the number of carbohydrate grams, fiber grams, and carb choices per-serving. ATK has taken a clearly heart-healthy approach, presenting recipes that balance protein, fiber, and healthy fats along with being low sodium.
Not a low carb cookbook
I wouldn't call this a low carb cookbook. Potato dishes are included, 100% whole wheat flour and pasta are used, and there's a whole section on rice, grains, and beans. A victory for the argument against eliminating certain food groups from your diet.
The suggested menus range between 20 and 50 grams of carbohydrate per serving. Knowing that some people manage diabetes with fewer carbohydrate grams than that in a whole day, let alone a single meal, makes the suggested menus of limited use to some. For those following a lower carb diet there are a number of very low or no carb recipes where you would expect to see them: meat, poultry, fish, and eggs.
Rarely do the recipes use low-carb substitutions. Although they do use a cauliflower puree in place of mashed potatoes in their shepherd's pie recipe, you won't see lettuce leaves replacing slices of bread. For those used to making their own low-carb substitutions the recipes in The Complete Diabetes Cookbook provide a starting point.
The recipes depend largely on portion size to keep the servings within target carb counts. For example, a serving of roasted smashed potatoes is made up of three small red potatoes.
No sugar substitutes
When it comes to sugar substitutes ATK takes a clear stand against using them. Part of their argument is based on scientific studies that call into question to their long term health effects. The other part of their argument is based on the less than desirable texture, browning, and after taste that come from baking with artificial sweeteners. As a result, many of the dessert recipes are based on a combination of fruit and nuts.
I agree with the folks at ATK when it comes to how disappointing baked goods can be when artificial sweeteners are used. And I accept that a single 2-½" sugar cookie with glaze constitutes a single carb choice. But I am surprised that ATK didn't include any baking recipes based on almond flour, which is much more glycemic-friendly than wheat flour. An opportunity missed.
Summary
Overall this is a comprehensive collection of healthful recipes. Other than including the nutritional info with each recipe and the obligatory essay about diabetes and a forward by a noted nutritionist I don't really see this as a "diabetes" cookbook. And maybe that's the point. There are many ways you can eat healthfully with diabetes and not stray from the tasty. The Complete Diabetes Cookbook provides the home cook with a core set of recipes and nutritional information to choose what fits their own diabetes management routine.
The Complete Diabetes Cookbook
By America's Test Kitchen
Available November 6, 2018
NOTE: I received a complimentary copy of The Complete Diabetes Cookbook from the publisher. This review reflects my opinion.
This article represents the opinions, thoughts, and experiences of the author; none of this content has been paid for by any advertiser. The Type2Diabetes.com team does not recommend or endorse any products or treatments discussed herein. Learn more about how we maintain editorial integrity here.