How to Outsmart Holiday Eating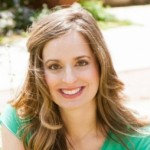 By Melissa Halas, MA RD CDE

·

November 26, 2014
Do you smell the roasting butternut squash? Or feel the crispness in the air? Yes, it is that time of year again! This year, to help you set some healthy goals for yourself and your loved ones, we have gathered the expert advice of skilled registered dietitians to help you enjoy this holiday season in a fun and healthy way!
Patricia Bannan, MS, RDN, author of Eat Right When Time is Tight, has some words of wisdom for tackling the chaos that may ensue as our to-do lists grow and family members arrive. Bannan recommends that we have a plan. "You already know that the more people you eat with, the more you tend to consume. Throw a little family drama into the mix and you may find yourself eating even more," she says. Brainstorm ways to handle sticky situations, such as relatives who are insistent that you eat more. Be polite but firm, and if need be, take home some food to appease their wishes. Also, says Bannan, "Make sure you have something healthy you can eat at family functions and other events. Having even one healthy choice gives you something to eat more of while taking a few small bites of the more decadent stuff." If you're unsure whether the host will offer a healthy dish, opt to make and bring it yourself. Your host will be grateful, and it will ensure there are healthy options.
When in social settings or outside our own homes, we face the added challenge of having less control over the situation.  Hope Warshaw, MMSc, RD, CDE, dietitian, diabetes educator and author of Diabetes Meal Planning Made Easy, has a system for keeping intake in check. She explains that, "When you're at a party with a table full of food, from appetizers to desserts, take these steps: #1 Alcoholic Beverages – follow up an alcoholic beverage with one non-alcoholic, no calorie beverage, like club soda with lime. #2 Survey the food table before you starting filling your plate. Fill your plate with healthier items, then take small tastes of the less healthy foods you know you enjoy or want to try. #3 Don't over fill your plate since you can always go back. #4 Physically place yourself as far away from the food as possible. And #5 Desserts – take a sampling of and eat only the absolutely-worth-the-calories items."
Bannan also recommends that we try to avoid situating ourselves near the buffet. "Don't stand around the table – get what you want and move away from the food. And don't be the first one in line at the table, either. Slow down, enjoy yourself, and let people help themselves before you choose something to eat." By shifting your focus to the non-food allure of the gathering, such as socializing and meeting new friends, food will not play such a large role in the event. Additionally, it is hard to stuff your face mid-conversation!
We can also set ourselves up for success by limiting alcohol consumption. Bannan points out that, "On average, an alcoholic drink contains about 150 calories, but order a large frozen daiquiri and you're drinking 500 to 800 calories. Yikes!" Not only do alcoholic beverages pack in the calories, they also lower our inhibition and may cause us to eat more food than originally planned. Stay in control of your choices by enjoying alcohol in moderation, or better yet, enjoy the event sober. Set a limit before the event and stick to it.
When we are responsible for providing food for an event, it may seem daunting–and it is–but it is a blessing in disguise. Making food is the perfect opportunity to customize your meal to be both healthy and enjoyable for those faced with T2DM. Toby Amidor, MS, RD, author of The Greek Yogurt Kitchen: More Than 130 Delicious, Healthy Recipes for Every Meal of the Day, shares some of her favorite ways to create lighter desserts for the holidays. "I use Greek yogurt to substitute for butter, oil, sour cream and other heavy calorie ingredients. It helps replace artery clogging saturated fat, and makes for a guilt-free sweet treat. Greek yogurt is also lower in sugar, so it's diabetic friendly too!" This strategy can also be employed when preparing dishes to be brought to a potluck or other holiday event.
Another holiday favorite is cranberry sauce, but many of the store-bought varieties are loaded with sugar! Kara Lydon, RD, LDN, nutrition coach and consultant at The Foodie Dietitian, recommends making your own naturally sweetened cranberry sauce. Lydon's recipes "has 75% less added sugar and is sweetened using natural sweeteners like applesauce and orange juice." Additionally, adding spices such as ginger can boost the flavor without adding any calories.
Food is an important consideration in maintaining overall health, but exercise plays a big role as well. It can be tough to find time for exercise during the busy holiday season, but Zied shares some of her favorite tips. "It helps to schedule time to exercise/be active–even if that just means walking, doing lunges/squats/crunches/jumping jacks/dancing–during the holidays. When busy with meals and get-togethers, it's important to find time, even if that means squeezing in just 10-15 minutes of something a few times a day. Taking a nice walk outside with family and friends after an event/meal is also a great way to have fun and stay fit."
Not only does exercise provide abundant health benefits, it also helps boost mood and keep stress to a minimum. Challenge yourself to find new ways to stay happy and healthy this year! Find a strategy that works for you and write it on the calendar or place a sticky note with a motivational message on the mirror.
Lastly, remember when drinking alcohol during the holiday season, first make sure your blood glucose levels are on target, you're not taking medication that reacts with alcohol, you don't have neuropathy, and you don't drink after vigorous exercise. Don't consume alcohol on an empty stomach, something that's even more important if you're taking insulin. Don't overindulge in alcohol; it's one drink for women and up to two for men. Commit to a couple tips featured in this article that will work for you to make this your best holiday season yet!
This article represents the opinions, thoughts, and experiences of the author; none of this content has been paid for by any advertiser. The Type2Diabetes.com team does not recommend or endorse any products or treatments discussed herein. Learn more about how we maintain editorial integrity here.