Meal Prep Mania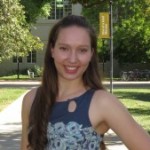 By LarissaSaschin

·

March 16, 2017
We all live busy lives, with varying hectic schedules. But even on the busiest day, eating healthy is essential to controlling blood sugars. Starting out your morning right is the best way to stay on track and not over-eat later in the day.
Don't skip meals
For individuals with type 2 diabetes, skipping a meal may be more detrimental to your blood sugars than you realize. Medication is dosed keeping in mind consistent carbohydrate intake. It is recommended to eat between 45-60 grams of carbohydrates at each meal three times a day to make sure blood sugars don't drop low, especially with insulin regimens. Skipping meals also means you are more likely to eat more later in the day or make fast, less healthy choices when your stomach tells you its starving and you are walking through the grocery store.
Because we know that it may not be possible to cook a complete breakfast every morning, meal prepping may become your new best friend.
Meal prep
Set aside an extra 10 or 15 minutes once or twice a week to prepare your breakfast for the week. I personally like playing my music on Sunday nights preparing for the upcoming week. Making items such as breakfast burritos and freezing them individually is a perfect way to add veggies, protein and portion out your carbs while having a quick item you can grab before leaving for work, school or any other morning routine. When you plan your meals beforehand, you can control what goes inside and are more likely to make healthy choices.
Some tips for meal prepping:
Plan your breakfast meals after you have eaten – a full stomach helps you make better future meal choices
Add non-starchy vegetables like kale, spinach, zucchini, carrots or tomatoes if you can to increase the amount of fruits and veggies you eat during the day
Add at least one serving of protein to help fill you up without adding too many carbohydrates
Be realistic with how much time you have during the morning and adjust your breakfast accordingly
Invest in some tupperware and you will save on both time and money in the long run
Meal prepped items that go in your refrigerator like overnight oats can safely stand for 3 days before they should be eaten or thrown out
Frozen items such as breakfast burritos can safely be stored for up to 1 month before they are eaten or thrown out
Check out the recipes for some great meal prep breakfast ideas!