How to Save Money on the Mediterranean Diet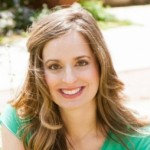 By Melissa Halas, MA RD CDE

·

March 3, 2017
Can you say cha-ching? How about cash-cash-money-money?!? After trying the Mediterranean diet, you'll realize that its reliance on nutritious items like fish, poultry, lean meats, fresh fruits and vegetables, extra virgin olive oil, and whole grains, can make you "rich" in nutrients but "poor" in your wallet. Have no fear – we've got all the budget answers here! Check out these super clever ways to eat your way to health without losing your wealth!
The reason is the season!
Purchase fruits and veggies that are in season. Not only are they cheaper, they'll probably be tastier too! Head to the farmers market as a family to find good deals on local produce; you'll spend some much needed quality time together and pick up dinner at the same time To find a farmers market near you, visit http://www.localharvest.org/. Additionally, if you have little ones at home, check out these kid friendly seasonal eating guides.
Don't "discount" the freezer aisle
While there are plenty of unhealthy options in the grocery store freezer section (hello, ice cream sandwiches and popsicles!), frozen fruits and vegetables have the same nutritive values as those that are fresh – and they cost so much less! Since frozen veggies are easy and convenient, it's more likely you'll get a vegetable on the table in time for dinner. Plus, most vegetables are flash frozen right after they're picked, so you're really getting the product at its nutrition-packed peak. Try tossing frozen veggies with pasta and soups to bulk up the volume as well as the nutrient content. And don't forget frozen fruit – your oatmeal and smoothies will be raised to the next level with the addition of juicy, frozen berries!
Freeze right there!
On the topic of frozen foods, the freezer can be your best friend when it comes to fighting food waste, which is also oh-so-important for saving money. Don't let any fresh fruits or veggies rot before you use them – if you think something might go bad before you can get around to making it, freeze it! Then you can use it a ton of different ways, like in a stir-fry, casserole, or stew. Collecting some wilted kale in the back of your fridge? Freeze it right in the bag and add it to a high-protein smoothie (planning to link to it-having site issues again). Have some leftover broccoli that no one has touched? Sauté it with garlic and add it to pizza! Berries, bananas, tomato sauce, and veggie filled soups all freeze wonderfully; the possibilities really are endless!
Sounds fishy
Buying fresh fish without breaking the bank might sound pretty impossible, but you can sniff out a good opportunity when it's there! Try to buy most of your fish, meat, and poultry at the meat or seafood counter when it's on sale. This may mean it will be go bad sooner than later, so make an effort to use it quickly! Frozen meat and fish can be a great money-saving option too- just be sure to defrost in the fridge for 12-24 hours before cooking. And don't turn your nose up at the individually sealed, pre-marinated frozen fish,–it too, can be delish!
Bulk up
Don't let size intimidate you! Look for dry goods and pantry staples such as grains, nuts, and extra virgin olive oil that are sold in larger containers or in bulk. While they may cost more up front, the cost per serving will be dramatically lower, saving you money in the long run. Just be sure to store these items in the fridge or freezer in airtight containers to keep them from going rancid.
Portion Distortion
Eating smaller portions not only helps save you calories, but can cut down on excess food cost. Serve all food for each meal on one plate at once. This will help prevent returning for seconds and helps you understand how much you are eating at once. Another tip: use smaller plates, research shows you'll eat less. Eating smaller portions at each meal can lead to better health outcomes and can also reduce spending. Check out the USDA's portion distortion guide for an eye opening insight into how big our plate has become!
The Mediterranean Diet may seem pricier, but keep in mind that the diet also emphasizes eating in reasonable and controlled (code for: tinier portions. This means that overall, you may end up eating smaller quantities of these higher ticket items. Remember these tips next time you're shopping because with a little supermarket savvy, you're guaranteed to get a great return on your health investment.
This article represents the opinions, thoughts, and experiences of the author; none of this content has been paid for by any advertiser. The Type2Diabetes.com team does not recommend or endorse any products or treatments discussed herein. Learn more about how we maintain editorial integrity here.