Heart Healthy Diet with a Dash of Meals (1600-1800)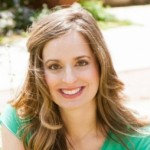 By Melissa Halas, MA RD CDE

·

June 12, 2017
When it comes to eating well, a great place to start is with the DASH diet. DASH means Dietary Approaches to Stop Hypertension, and while it was originally created for those with hypertension, its focus on whole, nutritious foods makes it perfect for anybody looking to improve their health!
This meal plan closely follows the DASH guidelines to limit sodium and maximize your best health, but it certainly doesn't cut back on flavor! The DASH diet is not the latest fad or diet trap –it's a way of living! Check out the delicious dishes below, which promote fresh fruit and vegetables, whole grains, low-fat and nonfat dairy, healthy fats, and lean proteins, while limiting sugar and saturated fat. See which ones you can mix and match to satisfy your hunger while still reaping a variety of heart-healthy nutritional benefits, all for only 1600-1800 calories!
BREAKFAST
Loaded Breakfast Tacos
Ingredients:
2 corn tortillas, warmed
2 scrambled eggs
2 cups shredded romaine
¼ cup low-fat cheddar or jack cheese
¼ cup low-sodium pinto beans, drained and rinsed
1 tablespoon low-fat plain Greek yogurt
½ cup fresh fruit of choice
Nutrition facts: Cal: 472 Fat: 18g Protein: 30g Carbohydrates: 46g Sodium: 516mg Potassium: 741mg
SNACK
1 cup red bell pepper sticks, carrot sticks, or cucumber slices
2 tablespoons hummus
Nutrition facts: Cal: 79 Fat: 3g Protein: 3g Carbohydrates: 10g Sodium: 118mg Potassium: 262mg
FIT FOODIE FACT: Hummus is a quick and satisfying snack full of Mediterranean flavors and nutrient-dense ingredients. Not only is it chock-full of protein, fiber, phosphorus, and zinc, but it's one of the easiest heart-healthy snack options for those of us who are always on the go! What a great excuse to enjoy a snack attack! And did you know that this creamy purée won a Guinness world record? In May 2013 in Lebanon, the dish's hometown, the largest batch of hummus ever surfaced weighing about 23,000 pounds! It had to be prepared by 300 cooks with a recipe consisting of eight tons of boiled chickpeas, two tons of tahini, two tons of lemon juice, and 154 pounds of olive oil! Talk about strength in numbers!
LUNCH
Lean & Green Burrito
1 whole-wheat or brown rice tortilla, warmed
2 tbsp. of Pico de Gallo
¼ cup low-fat shredded cheddar or jack cheese
1 cup shredded romaine or baby spinach
¼ cup chopped tomatoes
½ cup low-sodium pinto beans, drained and rinsed
1/3 cup of shredded chicken
¼ avocado, sliced
Directions:
Put chicken in a saucepan and add enough water to cover, over medium heat. Bring to a boil and simmer about 10 – 12 minutes or until chicken is no longer pink. Shred chicken with fork when done.
Heat beans in a pot and warm tortilla in microwave or saucepan.
Add chicken, beans, tomatoes, romaine, pico de gallo, avocado and cheese to tortilla.
Nutrition facts: Cal: 432 Fat: 14g Protein: 30g Carbohydrates: 52g Sodium: 1190mg Potassium: 415mg
SNACK
Canned pineapple drained
½ cup low-fat cottage cheese or low-fat plain Greek yogurt
Nutrition facts: Cal: 133 Fat: 3g Protein: 12g Carbohydrates: 6g Sodium: 1mg Potassium: 231mg
DINNER
Harvest Salmon Medley
Ingredients:
4 oz. grilled or baked salmon
1 cup roasted Brussels sprouts
½ cup roasted butternut squash
1 tablespoon dried cranberries
½ cup cooked quinoa or couscous
Directions:
Place salmon skin side down on a non- stick baking tray or pan. Sprinkle with salt and pepper. Place in oven at about 450 F for 10 – 15 minutes (time depends on how you like your salmon cooked).
Cook quinoa accordingly to instructions.
Roast Brussel sprouts and butternut squash in oven at 400 F for 25 – 30 minutes on a baking pan.
Add cranberries to Brussel sprouts and butternut squash once out of oven.
Serve salmon over Brussel sprouts/butternut squash with cranberries over the quinoa.
Nutrition facts: Cal: 445 Fat: 12g Protein: 38g Carbohydrates: 50g Sodium: 106mg Potassium: 1662mg
FOOD CRAVINGS: Doesn't it drive you mad, when someone says, "just don't eat it." Learn the real truth about "Willpower!" Learn why it's simple strategies that keep you from overeating, and not willpower.
DESSERT
Yummy 'Nana Ice Cream
(makes 2 servings – put ½ in the freezer for tomorrow)
Ingredients:
1 large frozen bananas
¾ cup fresh strawberries
Crushed nuts (choose 50 calories) –see nut chart
Directions:
Blend ingredients in a food processor or high-powered blender until creamy. Freeze if more of an ice-cream texture is desired.
Nutrition facts for Nana Ice Cream (1 serving): Cal: 72.5 Fat: .05g Protein: 1g Carbohydrates: 18.5g Sodium: 1mg Potassium: 306mg. Plus 50 calories from nuts.
This article represents the opinions, thoughts, and experiences of the author; none of this content has been paid for by any advertiser. The Type2Diabetes.com team does not recommend or endorse any products or treatments discussed herein. Learn more about how we maintain editorial integrity here.