A Dashing Day of Meals (1600 – 1800)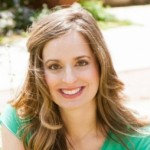 By Melissa Halas, MA RD CDE

·

May 12, 2017
First off, what is the DASH diet? DASH stands for Dietary Approaches to Stop Hypertension. This is a heart healthy diet with an emphasis on fresh fruit and vegetables, whole grains, low-fat and nonfat dairy, healthy fats, and lean proteins. In addition, it focuses on cutting down on foods high in sugar, sodium, and saturated fat.
While the DASH diet was originally designed for those with hypertension, its promotion of whole foods makes this style of eating great for anyone looking to simply improve their health! Feast your eyes and your taste buds with these mouthwatering meals, all for just 1600-1800 calories! Go ahead, DASH your way to a new you!
BREAKFAST
Nuts About Yogurt
Ingredients:
Nutrition facts: Cal: 373 Fat: 23g Protein: 25g Carbohydrates: 22g Sodium: 70mg Potassium: 464mg
SNACK
1 banana
1 tablespoon unsalted peanut or almond butter
Nutrition facts: Cal: 203 Fat: 9g Protein: 5g Carbohydrates: 30g Sodium: 2mg Potassium: 542mg
LUNCH
Pesto Shrimp Wrap
Ingredients:
1 5" whole wheat or brown rice tortilla
¼ avocado
½ cup diced tomatoes
3 oz. grilled or sautéed shrimp
1 cup baby spinach
2 tablespoons low-sodium pesto (can buy in store or make your own)
Nutrition facts: Cal: 433 Fat: 22g Protein: 29g Carbohydrates: 34g Sodium: 1186mg Potassium: 872mg
SNACK
1 baked granny smith apple
8 halves of walnuts
Dash of cinnamon
Nutrition facts: Cal: 163 Fat: 9g Protein: 2g Carbohydrates: 19g Sodium: 0mg Potassium: 63mg
DINNER
Sweet Potato Nachos
Ingredients:
1 sweet potato (ounce or size?)
½ cup diced tomatoes
¼ cup diced onions
½ cup shredded romaine lettuce
1 tablespoon plain low-fat Greek yogurt 2 tbsp. as substitute for sour cream
2 Tbsp. low-fat (2%) Greek yogurt
½ cup low-sodium black beans, drained and rinsed
¼ cup shredded low-fat cheddar cheese
Fresh cilantro, for garnish if desired
Directions:
Slice sweet potato into thin rounds and bake at 425F for 20 minutes. Remove from oven and place on a plate.
Top sweet potato rounds with remaining ingredients and serve.
Total Nutrition fact with a small sweet potato: Cal: 289 Fat: 9g Protein: 21g Carbohydrate: 35g Sodium: 494mg Potassium 1048mg
Total Nutrition fact with a medium sweet potato: Cal: 338 Fat: 9g Protein: 22g Carbohydrate: 57g Sodium: 513mg Potassium 1305mg
Note: Use low-fat Greek yogurt instead of savory cream, packing more nutrition benefits into the body. Different size sweet potato would have different nutrition facts. Small sweet potato weighed around 60g (2oz). Medium sweet potato is about 2" diameter and 5" long, weighted 114g (4oz). Large sweet potato weighted 180g (6oz).
NEWSWORTHY NUTRITION: Sweet potatoes are soft and sweet enough to double as dessert, but can definitely hold their own in any savory dish. Did you know that every year in Benton, Kentucky, residents throw the Tater Day Festival, a celebration devoted to sweet potatoes? In fact, these orange-fleshed nutritional powerhouses were grown by George Washington himself on his farm in Virginia! And don't go peeling your sweet potatoes! Leaving the skin intact on this scrumptious veggie adds a ton of extra fiber to your plate to keep you fuller longer. Plus, it's packed with beta-carotene, which gets converted to vitamin A in our bodies and gives us superhero vision! Just remember to give 'em a good scrub down before you chow down!
STAYING ON TRACK: Whether you're feeling good about your food and activity level or struggling to stay on track, we all need reminders and support to continue to make healthy choices. Here are some helpful tips to keep you on or get you back on track!
DESSERT
Berries in a Chocolate Bath
Ingredients:
¼ cup chopped dark chocolate, at least 70% cocoa (or buy dark chocolate chips to save time)
1 cup whole strawberries
1 tablespoon chopped walnuts
Directions:
Place chocolate in a small bowl and heat on 20% power for 15 seconds and then stir. Repeat until all chocolate is melted.
Dip strawberries in melted dark chocolate and sprinkle with walnuts.
Nutrition facts: Cal: 288 Fat: 23g Protein: 5g Carbohydrates: 21g Sodium: 9mg Potassium: 262mg
This article represents the opinions, thoughts, and experiences of the author; none of this content has been paid for by any advertiser. The Type2Diabetes.com team does not recommend or endorse any products or treatments discussed herein. Learn more about how we maintain editorial integrity here.