New treatment for type 2 diabetes approved by FDA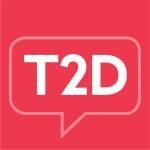 By Editorial Team

·

September 23, 2014
IN 2014, the US Food and Drug Administration announced the approval of Trulicity (dulaglutide), a new treatment to be used as an adjunct to diet and exercise to improve glycemic control in people who have type 2 diabetes.1 Trulicity (dulaglutide), a glucagon-like peptide-1 (GLP-1) receptor agonist, is taken by once-weekly subcutaneous injection via the use of a pen that has a pre-attached, hidden needle and does not require reconstitution.1,2 Other currently approved GLP-1 receptor agonists include Byetta, as well as the long-acting version of Byetta, Bydureon.
A total of 6 clinical trials were conducted to evaluate the safety and efficacy of Trulicity, in which 3,342 patients with type 2 diabetes received treatment with Trulicity. Results of these trials showed that patients taking Trulicity had improvements in blood sugar control as measured by reductions in HbA1c levels. The safety and efficacy of Trulicity have been evaluated when given as a monotherapy as well as in combination with other approved therapies for type 2 diabetes, including metformin, sulfonylurea, thiazolidinedione, and prandial insulin.
There is a boxed warning for Trulicity, as thyroid gland tumors (thyroid C-cell tumors) were observed in rodent studies, but it is not known whether Trulicity will cause these tumors, including a thyroid cancer called medullary thyroid carcinoma (MTC), in humans.1,2 Trulicity is contraindicated in patients with a personal or family history of MTC and in patients with Multiple Endocrine Neoplasia syndrome type 2 (MEN 2).2 The most common adverse events reported in clinical trials (occurring in at least 5% of patients) were nausea, diarrhea, vomiting, abdominal pain, and decreased appetite.
While the FDA did approve Trulicity for treatment of type 2 diabetes, additional post-marketing studies are required:
Clinical trial evaluating dosing, safety, and efficacy of Trulicity in pediatric patients
Study examining potential effects on sexual maturation, reproduction, and central nervous system development and function in immature rats
MTC case registry lasting at least 15 years to identify any increase in MTC incidence related to Trulicity treatment
Clinical trial that compares Trulicity with insulin glargine on glycemic control in patients with type 2 diabetes and moderate or severe renal impairment
Cardiovascular outcomes study that examines cardiovascular risk of Trulicity in patients with high baseline risk of cardiovascular disease
The approval of Trulicity is exciting as it provides another efficacious treatment to the current treatment armamentarium for type 2 diabetes.