Inhaled insulin treatment approved for patients with diabetes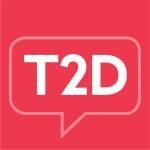 By Editorial Team

·

June 28, 2014
Afrezza (insulin human) Inhalation Powder, a rapid-acting inhaled insulin, has been approved by the FDA to improve glycemic control in adult patients with diabetes mellitus.1,2It is approved for patients with Type 1 and Type 2 diabetes, but those with Type 1 diabetes are required to take Afrezza in combination with a long-acting insulin. A single inhalation Afrezza should be taken at the beginning of a meal.
The safety and efficacy of Afrezza were examined in multiple clinical trials that included a total of 3,017 participants. Of these, 1,026 patients had type 1 diabetes and 1,991 patients had type 2 diabetes.
In a 24-week study, the efficacy of mealtime Afrezza in combination with oral antidiabetic drugs was assessed in patients with Type 2 diabetes versus placebo. At 24 weeks, patients who received Afrezza with oral antidiabetic drugs had a significantly greater mean reduction in HbA1c compared with those who received placebo and oral antidiabetic drugs.
The efficacy of Afrezza was also assessed in patients with Type 1 diabetes. In a 24-week study, patients received a basal insulin (long-acting insulin) in combination with either Afrezza or insulin aspart (fast-acting insulin). At 24 weeks, combination treatment with basal insulin and Afrezza resulted in a mean reduction in HbA1c that met the pre-specified non-inferiority margin of 0.4 percent. However, insulin aspart provided a significantly greater reduction in HbA1c than Afrezza. In clinical trials, the most common adverse reactions associated with Afrezza were hypoglycemia, cough, and throat pain or irritation.
Afrezza is not recommended for the treatment of diabetic ketoacidosis, or in patients who smoke. Additionally, it has a Boxed Warning advising that acute bronchospasm has been observed in patients with asthma and chronic obstructive pulmonary disease. Afrezza is contraindicated in patients with chronic lung disease, such as asthma or COPD because of this risk.
The FDA is requiring that additional post-marketing studies of Afrezza be conducted, including:
Clinical trial evaluating pharmacokinetics, safety and efficacy in pediatric patients;
Clinical trial to examine the potential risk of pulmonary malignancy with Afrezza (as well as an assessment of cardiovascular risk and long-term effect of Afrezza on pulmonary function);
Two pharmacokinetic-pharmacodynamic euglycemic glucose-clamp clinical trials, one to characterize dose-response and one to characterize within-subject variability.
The approval of Afrezza is exciting in that its delivery mechanism is unique, and will likely appeal to diabetic patients who would prefer inhalation over injection.
Have you heard of Afrezza? Do you think you will ask your doctor about trying this new treatment? Share your thoughts with us in the comments!