T2D Care Guidelines Updated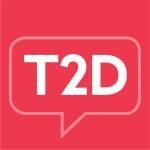 By Editorial Team

·

January 16, 2017
The American College of Physicians has updated their care guidelines for individuals with T2D. The guide, published in Annals of Internal Medicine at the start of 2017, continues to recommend metformin as a first-line treatment, and considers four different classes of orally-administered medications for second-line treatment. This is an update to the 2012 guidelines, and is endorsed by the American Academy of Family Physicians. It generally reflects many of the practices physicians are already utilizing, but expands the usage of metformin, as well as lays out the benefits and drawbacks of several of the common second-line therapies.
Metformin
Metformin's use has been expanded to include usage by individuals with moderate chronic kidney disease, a population once feared to be at risk for lactic acidosis while taking the medication. Metformin has been proven to be relatively inexpensive and effective, and its inclusion criteria have been expanding as more and more of its drawbacks are proving to be non-issues. Now, officially, only those with severe chronic kidney disease are excluded from taking the medication, and those with milder forms can now utilize it as a first-line therapy.
Second-Line Treatments
As far as second-line treatments go, only orally-administered medications were considered. This means that neither insulin nor glucagon-like peptide-1 receptor agonists (GLP-1RA) were addressed. While these aren't included, mainly due to the numerous different levels of insulin therapy, as well as many different devices for injection, they should still be included in patient treatment regimens. Of the oral second-line therapies however, the ACP hails sodium-glucose cotransporter-2 (SGLT2) and dipeptidyl peptidase-4 (DPP-4) inhibitor classes as supreme.
The study includes tables considering potential benefits, harms, comparative efficacies, adverse side effects, and costs of all of the oral treatments. Their conclusions indicate that SGLT2 and DPP-4 inhibitors are favored over sulfonylureas and thiazolidinediones in terms of HbA1c levels, weight, systolic blood pressure, cardiovascular disease-related mortality and morbidity, and long-term all-cause mortality. While neither of the SGLT2 or DPP-4 inhibitors significantly outperformed the other, they each had their own accompanying risks, including an increased risk of genital mycotic infections with SGLT2s and an increased risk of heart failure with DPP-4, especially for those with existing heart or kidney disease.
The criteria were mainly based on numerous studies that, for the most part, did not exceed a year in length. Because of this, the evidence mainly supports intermediate outcomes, such as HbA1c levels, weight changes, blood pressure changes, rates of hypoglycemia, and gastrointestinal side effects. Longer-term studies are needed to fully solidify the guidelines, as diabetes is a long-term condition. Right now, the National Institute of Diabetes and Digestive and Kidney Diseases has begun the GRADE study, which will compare the four classes of second-line treatment in conjunction with metformin over a much longer time period. It will assess how well each therapy maintains glycemic control, and will evaluate tolerability, adverse effects, cardiovascular outcomes, weight changes, cognitive function changes, costs, and quality of life. Although treatment for T2D needs to be taken on an individual basis, the aim is to hopefully produce a more standardized approach to treatment as a whole in the near future.
Oral Pharmacologic Treatment of Type 2 Diabetes Mellitus: A Clinical Practice Guideline Update From the American College of Physicians
**Link to expanded metformin usage article
**Link to the HbA1c levels being a better, convenient predictor article
Tucker, Miriam E. "ACP Updates Guidelines for Type 2 Diabetes Care." Medscape. 3 Jan 2017. Available from: http://www.medscape.com/viewarticle/873924?nlid=111769_2981&src=wnl_dne_170104_mscpedit&uac=259022DR&impID=1266833&faf=1