Top Expert Answers on Type 2 Diabetes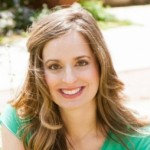 By Melissa Halas, MA RD CDE

·

March 7, 2017
We have questions and Lori Zanini, registered dietitian, national media spokesperson and certified diabetes educator in Los Angles, CA has answers! She understands the struggle individuals diagnosed with type 2 diabetes face. At first, it can feel overwhelming and seem too restrictive for many – depriving them of the foods they have always enjoyed. Lori encourages that it doesn't have to be this way. With innovative and mouthwatering recipes from her "Eat What You Love Diabetes Cookbook", Lori shows you how to whip up those classic dishes like chocolate walnut brownies and BBQ chicken pizza with a healthy spin on it and no sacrifice of flavor!
We snagged an interview with Lori to answer our burning questions about tackling type 2 diabetes! Lori shares some of her secrets to coming out on top so you can have more time to enjoy life's simple pleasures! Check them out:
What's the biggest challenge your clients with type 2 diabetes talk about? What are some of the solutions they've utilized through nutrition counseling to address these issues?
Many individuals with diabetes feel deprived – they feel they can no longer eat their favorite foods and that they have to eat very differently from the rest of their family and friends. This is simply not the case and through nutrition education, we are able to strategize how to create lower carbohydrate versions of their favorite meals while understanding that a diabetes diet is a well balanced, healthy diet that anyone can benefit from following.
What are a few healthy foods you find yourself recommending the most and why?
I most often recommend foods that are high in fiber. Anything that comes from a plant and is not refined will have fiber. Great examples include leafy greens, unsalted nuts, beans, seeds, and lentils. High fiber foods digest more slowly in our bodies and work to prevent spikes in blood glucose.
When a person is diagnosed with type 2 diabetes sometimes the family is resistant to making changes together. What are a few ways you've seen families succeed in the changes?
When someone is newly diagnosed with diabetes, I always encourage them to bring a support person to their sessions- whether it is a family member or friend. Once they realize the power of nutrition and how improving your eating habits can immediately yield positive results and decrease chances of long term complications from diabetes, family members usually become more supportive and open to change.
Can you share 3 meal prep ideas that save time for home cooked meals or meal assembly?
Invest in a slow cooker. I use a slow cooker multiple times throughout the week. It's so easy to throw in the ingredients before you head out the door in the morning and come home to a perfectly cooked meal. I have several slow cooker meals in my cookbook, including Hearty Vegan Slow Cooker Chili and Apple Cinnamon Slow Cooker Pork Tenderloin.
Always double recipes. When I cook, I make enough for two meals so that I can either have leftovers the next day or I can freeze the extra portions to have available when I am short on time.
Designate one or two days a week for cooking and meal prep. It tends to be less overwhelming if you choose one or two days each week to plan your meals and prepare. This can include washing and chopping produce, assembling salads or overnight oats in mason jars, or even making a large batch of soup or hearty main entree and portioning it out for the week so it is ready to grab on your way out the door.
How can people with type 2 diabetes boost whole grains and fruits without negatively affecting their blood glucose?
The primary consideration here is to watch their portion sizes in one sitting. In general, most individuals with diabetes need about 30-45 grams of total carbohydrates per meal. And it is recommended to include a lean protein source at meals. This helps stabilize blood glucose and also increases satisfaction after meals since protein takes longer to digest than carbohydrates found in whole grains and fruits.
What are your two favorite recipes from Eat What You Love Diabetes Cookbook?
Chocolate Walnut Brownies – I love this recipe because I think it's a perfect example of making recipes healthier while still ensuring it tastes delicious. These brownies contain chickpeas and no added sugar. They are naturally sweetened by adding dates, and you would never know there are chickpeas [in them]!
Barbecued Chicken Pizza with Red Peppers – I feel like pizza is one of the first things people start to miss after they are diagnosed with diabetes, so I felt like having an innovative pizza recipe was necessary. In this recipe, the crust is made up of a combo of almond flour and whole wheat flour.
This article represents the opinions, thoughts, and experiences of the author; none of this content has been paid for by any advertiser. The Type2Diabetes.com team does not recommend or endorse any products or treatments discussed herein. Learn more about how we maintain editorial integrity here.