Preparing for Disasters: Three Resources to Know and Use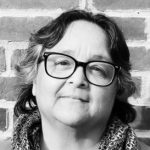 By Corinna Cornejo

·

October 29, 2018
The best thing you can do when facing a disaster, natural or man-made, is get prepared ahead of time.
As I write this we are halfway through the 2018 hurricane season and have just seen major storms make landfall on the U.S. East Coast, the Philippines, Hong Kong, and south China. And another major storm skirt the Hawaiian Islands dumping 40-plus inches of rain along the way. This, all within two week's time.
The images of swollen rivers, muddy landslides, demolished homes, and impassable roads makes it apparent that you need to be prepared. Whatever the type of emergencies that affect where we live and work, whether it be hurricanes, tornadoes, earthquake, blizzards, etc., you need to prepare in advance.
Living with diabetes makes preparation even more urgent
In a disaster you may need to evacuate. Do you know what you need to take with you so that you can continue managing your diabetes?
Many of us use medications that require refrigeration. What do you do when access to refrigeration gets interrupted?
What if your medications or supplies get damaged or destroyed? Will there be a pharmacy open nearby? And will it have the supplies and medications you need?
Preparing for disaster can be overwhelming. Here are three online resources that can help.
Diabetes disaster response coalition patient preparedness plan
This comprehensive checklist of everything you should pack and have ready-to-go in case of an emergency, including medical and personal information, supplies, devices, and medication.
This emergency preparedness plan is available in English and Spanish from the Diabetes Disaster Response Coalition (DDRC).
Not everything on the list will be relevant to everyone. You might not use a continuous glucose monitor or insulin. But this list will certainly get you thinking about all the things you'll need to manage your diabetes if you have to evacuate.
The list assumes that you won't have wi-fi access and will need to have your key information on paper. When checking your evacuation kit before storm season or some other emergency make sure your notes or printouts are up-to-date. You and your loved ones may need to rely on what these papers say to get you the care you need.
One thing that I would add to the list is resealable plastic bags. Resealable plastic bags are invaluable for keeping things dry, clean, and organized.
I like having a single day's worth of medication along with my meter and testing supplies separated into a resealable bag. This makes it easy for me to grab what I need in the moment and leave the rest of my supplies undisturbed in a safe spot.
FDA guidance on keeping medications safe in an emergency
Making sure your medications remain safe and what to do if they become damaged in an emergency is critically important.
The FDA provides some general guidance on how to keep your medications safe in this video and transcript. Included is general guidance on when you might or might not want to use medication that has been damaged by heat, extreme cold, moisture, contamination, etc.
The FDA also provides specific guidance on "Insulin Storage and Switching Between Products in an Emergency" in English and Spanish. But they don't offer any specific guidance on other injectables that people with diabetes might use.
The guidance offered by the FDA is just a starting point. Since they can't anticipate every situation it's best to discuss your needs with your healthcare team in advance of any emergency.
Be sure to discuss and plan for:
Strategies for storing your medications so that they remain safe
What to do if your medications become contaminated or compromised
What your priority should be in reestablishing your medication routine
How you can get prescription refills and replacements quickly and reliably during an emergency
Rx Open
If you find yourself in the U.S. needing to refill or replace a prescription during an emergency Rx Open, a program of Healthcare Ready, can help you find an open pharmacy close by.
Rx Open compiles and publishes maps of areas experiencing an emergency that show which pharmacies are open, have some kind of issue, or whose status is unknown. These maps are updated regularly throughout the emergency.
Additionally, Healthcare Ready compiles and publishes resource lists for specific emergencies. These lists include information like:
Each state's policy on when emergency medication refills are allowed
Medicare and Medicaid emergency refill information
Evacuation notices
Crisis counseling resources
Disease- or condition-specific hotlines and resources
Peace of mind comes with preparation
Preparing for an emergency can be a fair amount of work. But making the effort to prepare before disaster strikes will give you and your loved ones peace of mind.
Let's hope you never have to actually put any of these preparations to use.
This article represents the opinions, thoughts, and experiences of the author; none of this content has been paid for by any advertiser. The Type2Diabetes.com team does not recommend or endorse any products or treatments discussed herein. Learn more about how we maintain editorial integrity here.