Community Member Spotlight: Christopher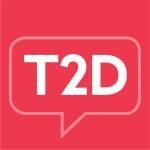 By Editorial Team

·

May 10, 2019
Our Community Member Spotlight series highlights active members of the Type2Diabetes.com community. Meet Christopher, a truck driver living with type 2 diabetes, as he shares about the many changes he has made to his life since being diagnosed with type 2 diabetes, and how he stays on track with and motivated to reach his goals.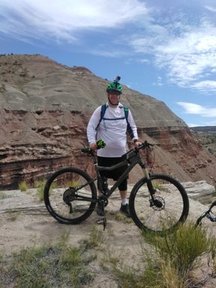 How did you learn about the Type2Diabetes.com Facebook page?
Type2Diabetes.com popped up on my Facebook one day and I clicked on it.
What do you find helpful about online communities/groups/pages?
I find it helpful to communicate with others about the condition, share ideas, and learn from each other.

How were you diagnosed with type 2 diabetes?
I failed my annual DOT physical having too much sugar in the urine test which prompted a finger prick with sugar reading over 306. This forced me to see my regular Dr. My Dr did my A1C which came back at 8.6% and giving me my official diagnosis at that time.
How did you feel when you were diagnosed?
I felt many emotions. Felt that this is gonna end my career, depressed, and angry that I let myself get to that point. Especially was upsetting because I received my diagnosis the day after my birthday.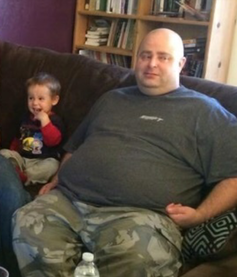 What changes have you made since your diagnosis and how have they impacted your life currently?
First changes I made was reduce portion size in half, walk after every meal, do a few push-ups in my knees everyday, and so a few sit-ups. As the weight started coming off I became addicted to exercise and progressed to more & more exercise and got into weight lifting. These changes impacted my life by bringing sugar down to normal and feel my feet again given I had neuropathy in my feet. I feel and sleep much better today and enjoy an active life that I couldn't when I was the size I was before. It has impacted my work life though because I make the time for exercise which therefore cuts my work productivity down.
You have mentioned your weight loss in comments on the page. How did you go about reaching your weight loss goals? And how do you work to maintain your current weight?
Exercise and better food choices naturally brought my weight down.
My goal wasn't really to lose weight so much as it was to burn sugar through exercise and reduce blood sugar by eating healthier foods and weight loss was just a bonus.
I try not to focus on my weight but instead focus on my health stats like HDL, LDL, blood pressure, A1C/finger poke sugar levels since this gives you a better picture of your health. I maintain my weight thru healthier food choices, portion control, and regular exercise.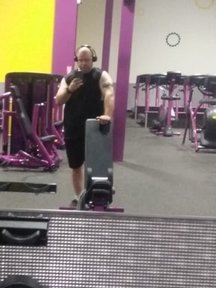 How do you work to stay on track with your goals while working as a truck driver?
I have a smart fitness watch that tracks my workouts so I don't forget and it's easy to forget being a trucker running around the country on a daily basis with long hours daily. If my work schedule starts getting too hectic I pull the ADA(Americans with Disabilities Act) card and make the company allow me more time so I can get my workouts in. They have a copy of an official letter from my Dr with my diagnosis and the reasonable accommodation I asked for which was extra time if needed to rest and time to work out. If I can't get to a gym I have dumbbells and fitness bands to workout right inside my truck. I keep healthy snacks in the truck like whole grain crackers, fruit cups, and vegetable cups which I have a small fridge to put it in. In the fast food restaurant at the truck stop, I order salad with grilled chicken on it. In a full-service restaurant, I order the grilled or baked fish with a side of steamed veggies. Any bread I eat is strictly whole grain. If there is nothing to eat but burgers & hotdogs lime in some places I have my own whole grain bread I take with me & swap out the white bread with my whole grain bread.
What difficulties have you faced and how have you overcome or managed them?
Difficulties I've faced is trying to keep my workouts on schedule while being on the road in which I use the app for my gym to find gyms in the areas I'm running thru. Other difficulty is eating healthy on the road given most places have fast food and temptation to eat unhealthy is always there. I do slip up from time to time and eat something I shouldn't and when I do I do whatever physical activity I can to burn off sugar.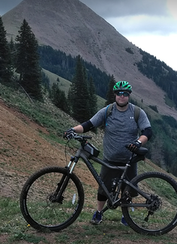 Are there parts of type 2 diabetes management that you still struggle with?
I do still struggle sometimes with those tempting foods and I struggle to keep my sugar in normal range when I get sick. When I'm sick it elevates into the 200's which never happens unless I'm sick.
How do you feel about the future?
I always worry about what the future holds with my diabetes management given with age your metabolism slows and exercise gets harder & harder to do. I'm afraid my sugar will get out of control if I can no longer be active.
Has type 2 diabetes impacted any of your relationships?
The only impact it's had on my relationships is that if anything we are closer due to the fact that I am more active and can do things with my wife and kids when before I didn't feel like doing anything.
What motivates you?
What motivates me is to both live a longer life and be able to keep my career in trucking to support myself and my family and be there for them.
Want to share about your own experience with type 2 diabetes? Share your story here.
This article represents the opinions, thoughts, and experiences of the author; none of this content has been paid for by any advertiser. The Type2Diabetes.com team does not recommend or endorse any products or treatments discussed herein. Learn more about how we maintain editorial integrity here.