Freestyle Libre Updates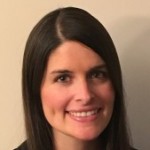 By Lindsey Verano RD, LDN, CDE

·

January 22, 2018
In September, it was announced that the FDA approved the Freestyle Libre, the first continuous glucose monitor that does not require finger sticks. Since its approval, people with diabetes have anxiously been awaiting its availability and it is now available on the shelves of major pharmacies including: CVS, Walgreens, WalMart, Kroger and Rite Aid.
Below are additional details regarding the new system
What is the Freestyle Libre?
It is a continuous blood glucose monitor that replaces routine finger sticks and is comprised of two parts:
Reader
The handheld reader is used to scan the sensor and display your current blood glucose level, which direction it is trending, and your blood glucose trends over the past several hours
Sensor
A small filament inserted in the back of your arm that measures your blood glucose every minute, and can be worn for 10 days before being replaced with a new sensor
Will I still have to check finger sticks?
There are certain situations that you will be encouraged to check your blood glucose using a meter
After you place a new sensor, the system goes through a 12 hour warm up period (once every 10 days) and the reader will NOT detect blood glucose levels during that time
You are also encouraged check your finger stick if blood glucose levels are running high or low
The reader also serves as a blood glucose meter and takes precision Neo strips
Does my insurance cover the Freestyle Libre?
Similar to any new device or medication, not all insurances provide coverage. You would need to check your specific plan since costs for both the reader and sensor vary. Medicare will provide coverage for individuals who meet the following criteria
Medicare patients cannot get the Libre through a pharmacy and would need to use one of the following suppliers: Edgepark, Byram Healthcare, Solara, Edwards Health Care Services, Better Living Now and Mini Pharmacy and Medical.
In the event my insurance does not cover what is the out of pocket cost?
On average, the reader costs about $90 (one time purchase) and $180 a month for sensors (3 sensors), these costs may vary between pharmacies
When considering costs, remember the use of the continuous glucose monitor may also help cut down on costs of other testing supplies such as test strips and lancets
I contacted each pharmacy to compare the cost of the reader and sensor and was provided with the below out of pocket costs.
Cost Comparison of Reader and Sensor
Pharmacy
Cost of Reader (one time purchase)
Cost per sensor (3 sensors= 1 month supply)
CVS
$83.99
$42.99
Walgreens
$84.99
$43.99
Rite Aid
$109.99
$60.99
Wal-Mart
$78.61
$40.43
Kroger
$83.99
$42.99
How can I get it?
Regardless if you have insurance coverage or you are or you are paying out of pocket, it would still require a prescription from your doctor to be sent to a participating pharmacy.
If you need further assistance with obtaining a prescription from your provider, you can request help here
You can locate a participating pharmacy that carries they system by checking here
For additional information, you can visit their website
Please share with the type 2 community your experience with the Libre 🙂