Diabetes Awareness Begins – What that Means for Me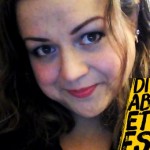 By Lizmari Collazo

·

November 2, 2015
November is a bitter-sweet month for me. I am, at once, full of the spirit of advocacy and full of the knowing self-awareness that I have lived exactly six years with this disease. I look over my own body, as if taking inventory of its various parts. For a woman with a lot of freckles, this can sometimes border on hypochondria and paranoia. Ultimately, I suppose… I am scared of what may come, but I am also thankful that I am still healthy to enjoy friends and family, festivities and the occasional piece of leftover Halloween candy.
November is also like one of those Halloween ghost stories, for me – the ones where people claim an apparition repeats the same 'ritual' over and over again. The one where she again, clamors for awareness of her condition, and then remembers how her happy moment came tumbling down by that other moment that changed her fate – that moment of diagnosis.
November 11th is my birthday.
November 14th is World Diabetes Awareness Day
November 17th is my diagnosis day.
So why is diabetes advocacy so important to me? Why is this clamoring so important to me? Perhaps because I often feel unheard – like that ghost. So very unheard. Seen, but ignored. Known – but attributed to lore.
Advocacy is important to me…
Because when people refer to not wanting to hear that uncomfortable story from that relative that 'lost a leg' or died – they are referring to someone I loved – my dad. Their "hemorrhoids-commercial" discomfort is MY reality
Because no one should have to rely on hearsay, ignorance and superstition to control their blood glucose levels. No one should be denied diabetes education
Because no one should have to 'make do' without appropriate tools or timely medications to manage their diabetes. Patients deserve a choice in their medications, as well as early access to insulin
Because in 2015, NO ONE should have to prove exhaustively to every new clinician that they meet that they, indeed, have diabetes. Do I need to show up at your office as "uncontrolled" in order for you to believe that I have diabetes and take me seriously? Isn't the point of medical intervention that I NOT be uncontrolled? Seriously?
Because the TRUTH matters – and if we're to have a society that turns around from the fate of an indiscriminate disease, people have the right to KNOW what it is they have, and how to control it. Don't assume it won't matter what we say to people – explain it to them, anyway
Because people have the right to respect, dignity, and freedom. Why are people with diabetes subjected to such a high level of public humiliation by the media, and by others? Why are we treated like villains? I suppose because it's easy to not have to invest resources into ALL of the variables that foster a society ripe for diabetes, as it is to claim only the people diagnosed are responsible for their own choices, and thus, responsible for their own price tag. No one lives in a vacuum – and neither are our choices made in one.
November can evoke a lot of painful memories for me… It is a bitter-sweet month. So while I hurt – I know I don't hurt in silence – and I let it renew the fire in my belly for my goal. And my goal is to be thankful… (and that you may be thankful, too.)
I am thankful that I know so much, thankful that I still have some of my health, thankful that I have another year of life, thankful that I have my writing and a venue in which to share it, and thankful that (at least I'd like to believe) can make a difference.
I am thankful that I can dance, and make missteps – publicly. That I can showcase to others that for the person with diabetes, it's not the perfection of her ballet that matters – but her ability to stand again when she falls. Come and take your missteps with me… And stand again. For there is no such thing as a perfect diabetic. And boy, am I ever thankful for that!