Going To The Beach? Protect Yourself!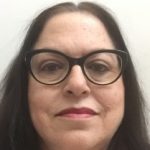 By Ginny Carapellotti

·

July 26, 2017
A few weeks ago my husband and I decided we are going to start venturing to the "Jersey Shore" on Saturdays this summer. If you are from the Philadelphia area we do not say we are going to the "beach;" we say we are going "down the shore." We live about 90 minutes from "The Shore" and believe me there are many to choose from in both southern and northern New Jersey.
Sun Protection
When I started thinking about this I realized since we are both diabetics there are some details we need to discuss before venturing to the beach. First, do we have to be careful of the sun? The answer is, yes we do. We take precautions not to over expose ourself to the sun. The sun stresses our body and can raise our blood glucose. Because of diabetes, my body doesn't really have the ability to adjust easily to rising temperatures, and that can have very dangerous effects such as, blood sugar levels rising and falling.
It isn't just a matter of putting sun screen on arms and legs. I always put sun screen on my face, ears, scalp, and the tops of my feet. Feet are so important since they don't always heal as quickly, and I do not want nasty blisters from sun exposure. The strength of sun screen depends on a person's skin type and how fair they are. Sun screen usually varies from 5 SPF all the way up to 100 SPF.  If you are not sure which type to use, speak to your physician about it. Also, there are many cosmetics and lotions for the skin that have SPF in them to protect from the sun. Some medications can also increase susceptibility to sunburn.
We also wear hats to protect our scalps. I never thought about this until I was riding in a friends convertible and my scalp and forehead got sun burn. Think about that…it hurts, then itches and when you scratch you start shedding all over the place. It wasn't very pretty. My husband shaves his head so he has to be especially careful; we don't want that brain getting to hot. Both of us have hats that have UV protection; this not only protects our heads it also give some extra protection to our face and eyes.
Sun glasses are very important too. We both have prescription sun glass that have UV protection in them. They did cost a few dollars more, but they are worth it. I already have diabetic retinopathy (under control) I do not want to add to that by damaging my retina with solar retinopathy.
The sun is the strongest between 11 AM and 3 PM so it might be best to sit under a beach umbrella during this time of day. I have a beach umbrella so I do not sit in the sun at all. I love the beach, don't get me wrong, but I do not worship the sun and it has not been kind to me. There are also UV shirts, long-sleeve and short-sleeve, that can be purchased if you look on Amazon and they are not very costly.
Have fun in the sun this summer and remember to also stay hydrated by drinking plenty of water!