90 Tips for a Healthy Summer!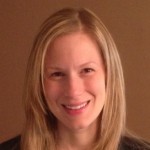 By Meryl Krochmal, RD, CSP, CDE, CNSC

·

June 26, 2015
It's official… Summer is here! Summer is a great time to create healthy habits such as trying a new sport, a new recipe or a new stress reliever. Summer is approximately 90 days long (not long enough if you ask me!!) so here are 90 quick tips to help get you started towards a healthier you.
Go on a walk after dinner
Make turkey burgers instead of beef burgers
Play Frisbee at the park
Grill your food instead of frying
Take the family canoeing
Get fresh produce at your local farmers market
Bike to work
Hold the cheese on the cheeseburger
Make s'mores with peanut butter instead of chocolate
Make your own popsicles using fresh or frozen berries
Go to the beach or lake for a swim
Get a group of friends together for a game of volleyball
Take the TV out of your bedroom
Challenge yourself to a day without your computer or video games
Sign up for a walking tour for a downtown in your area
Try grilled fruit for dessert (pears and bananas work really well)
Grow a garden
Have a summer salad instead of pasta for dinner
Work on landscaping your home
Participate in a 5k walk or run
Try mustard instead of mayo on your burger
Instead of chips and dip, try fresh cut veggies with hummus
Walk around the zoo
Walk the golf course instead of taking a golf cart
Go cherry picking
Toss a football with your kids/grandkids after dinner
If it's a rainy day, walk at the mall
Serve fruit salad for dessert
Walk your dog (or offer to walk a neighbors dog)
Use grilled portabella mushrooms instead of hamburger buns
Walk up and down the bleachers at the local high school
Power walk on the track
Join a summer softball league
If it's a rainy day, go bowling
Stay hydrated. Add lemon or lime slices to water
Need something carbonated? Drink sparkling water with lemon wedges
Drink from a water bottle instead of a cup (you will likely drink more)
Have a family picnic (pack sandwiches made on whole wheat bread, with fresh veggies and fruit for sides)
Snack on peanuts at a baseball game instead of fries or chips
Mow your lawn
Listen to a book on tap while you power walk
Swim at the wave pool
Try a kale salad
Make your own sushi with brown rice instead of white rice
Grill salmon instead of steak
Try an outdoor yoga class
Meditate in you back yard
Keep a journal
Try a vegetarian meal (grilled black bean burgers)
Make your own tortilla chips (bake cut up corn tortilla shells in the oven instead of frying)
If your getting fast food, order a grilled chicken sandwich instead of the fried chicken sandwich
Vow to get ride of regular pop
Start a walking club
Bake a sweet potato on the grill, sprinkle cinnamon on top
Kick a soccer ball in your back yard
Try exercising in the morning before you go to work
Need a night out? Go dancing
Swim laps at a community pool
Embrace healthy fats: spread fresh avocado on whole wheat toast instead of butter or mayo
Sign up to walk or ride your bike at an American Diabetes Association (ADA) event
Volunteer to plant flowers at your church, temple, or community center
Track your steps by wearing a pedometer
Try freezing Greek yogurt. Have it instead of ice cream. Top with fresh berries or crushed peanuts
Is the heat too much? Try ice-skating indoors
Replace your cream based dressing (ranch, Caesar) with a vinaigrette
Go on a hike at a nearby nature trial
Try whole wheat pasta
Make your own tomato sauce using tomatoes from your garden
Make melon kabobs for dessert (use cubed cantaloupe, honey dew and watermelon)
Make you own trail mix with peanuts, almonds, unsweetened coconut and dried raisins
Replace high calorie potato salad with bean salad
Make your own nut butter
Try a new health snack: almond butter spread on celery
Try something new for date night: play putt putt golf or tennis
Try a new recipe from the type2 DM website: https://type2diabetes.com/recipes/
Tempted by elephant ears at the summer carnival? Try sharing a soft pretzel dipped in mustard with a friend
Eat frozen grapes (1 grape= 1 gm carb)
Take a ballroom dance class
Snack on a small frozen banana
Grow an herb garden
Make your own unsweetened tea
Try a new grain such as quinoa (great protein source!)
Has it been a while since your last check up? Make an appointment with your doctor
Schedule other health maintenance appointments (eye doctor, foot doctor, dentist, etc.)
Get new plates: switch from a 12 inch plate to a 9 inch plate
Make a vegetable packet with zucchini, peppers and onions and olive oil. Wrap in foil and grill on medium heat
Drink a glass of water before each meal
Take a healthy/cooking light cooking class
Make your own pasta or pizza crust using whole wheat flour
Have a basketball net at home? Shoot hoops while your dinner is baking in the oven
Please share your favorite healthy summer tips with the Type 2 Diabetes community!
This article represents the opinions, thoughts, and experiences of the author; none of this content has been paid for by any advertiser. The Type2Diabetes.com team does not recommend or endorse any products or treatments discussed herein. Learn more about how we maintain editorial integrity here.