5 Future Treatments for Type 2 Diabetes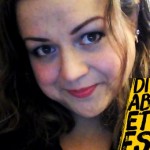 By Lizmari Collazo

·

January 9, 2015
I am 38 years old and I have type 2 diabetes. I was diagnosed when I was 33 years young, and though I'm not the youngest of people (by far) to ever be diagnosed with this disease, I still could potentially live another 40-50 years with this condition, if I play my cards right.
With this in mind, I often ponder upon the future of type 2 diabetes management, and what's around the corner. There are always new studies outlining potential treatments and avenues of exploration for studying, treating and even potentially curing this disease. While every day we might see FDA approval for a new drug, or a new gastric bypass surgery method, these are potential treatments which are quietly etching themselves onto the surface of type 2 diabetes research, and show fresh and renewed promise for a brighter future with the condition:
With 2015 looming and beyond, I am EXCITED about what the future may bring for type 2 diabetes management, and perhaps real cure. A person with diabetes can only dream! 
This article represents the opinions, thoughts, and experiences of the author; none of this content has been paid for by any advertiser. The Type2Diabetes.com team does not recommend or endorse any products or treatments discussed herein. Learn more about how we maintain editorial integrity here.