2016: A Year in Review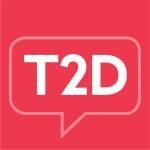 By Editorial Team

·

December 28, 2016
In honor of 2016, we wanted to highlight what you had to say about some of the top symptom challenges, treatment concerns, and quality of life issues. As you probably know, every week we create a poll to hear back from the people who matter most in the Type2Diabetes.com community – YOU! With 2016 almost behind us, we thought it would be fun to share highlights about how you feel about life with type 2 diabetes, management of symptoms and complications, and diet control. Out of all of the polls taken throughout 2016, here are some of the most popular (and interesting!).
Type 2 Diabetes Management
Living with and managing type 2 diabetes is very tough – and sometimes can lead to burnout. Out of all of the polls about diabetes management, these two seemed to resonate the most with the community:


If you're in need of some more information or guidance on how to manage type 2 diabetes and cope with burnout, you might find these articles helpful:
Eating Out with Diabetes…Now What?
To Diet or Not to Diet (During the Holidays: That Is the Question)
Microwave Cooking: Eating Healthy with (Mostly) Packaged Foods
5 Off The Beaten Path Ways to Manage Diabetes
Motivation
Managing Diabetes Around the Holidays
This Simple Question May Lead to Better Diabetes Management
10 Tips for Managing Diabetes While Traveling
Managing Diabetes in the Summer Heat
7 Swaps to Make On your Shopping List
Summer Snacking – Managing Blood glucose During Parties
Caffeine and Blood Sugar Control
Diabetes Burnout
Diabetes Burnout
Stress, Burnout and Type 2 Diabetes: How To Avoid It
Diabetes Burnout, And The Business End of My Insolence
The Complexities of Type 2 Diabetes Complications
How has 2016 been for you when it comes to managing your type 2 diabetes? Share your thoughts in the discussion area.
Type 2 Diabetes Treatment – Meals and Nutrition
As part of their overall treatment, people living with type 2 diabetes will have to design or figure out a healthy eating plan that will not only keep their blood glucose under control, but also help them lose weight, if its required, and provide them with essential nutrients. Finding delicious meals that are simple to prepare, healthy and diabetes-friendly can be extremely challenging. The difficulty can be heightened when there are many foods that you should no longer eat but find it very difficult to decline:

If you're in need of more information or guidance on low-carb lunch, dinner and snack ideas, you might find these articles helpful:
New Lower Carb Dinner Ideas  
Low Carb Pizza and Zero Guilt
New Lower Carb Snack Ideas
New Lower Carb Dessert Ideas
Breakfast with Diabetes? Eggcellent!  
Building a Better Breakfast  
Lower Carb Fast Food Options
Souping Your Way to Good Health and Weight Loss
New Low Carb Meal and Snack Ideas
5 Go-To Snacks that Won't Tip The Scales
More Low Carb Breakfast Ideas
When it comes to healthy eating to control blood glucose and weight loss, what is the biggest obstacle you face? See what others in the community are saying about eating healthy in 2016.
Family History of Type 2 Diabetes
If you have a family history of type 2 diabetes, there's a good chance that you could end up developing the condition as well. That's definintely frightening, but it doesn't necessarily mean you're doomed. There are many things you can do to keep type 2 diabetes away, even if it "runs in the family." Do members of your family also have type 2 diabetes?

When it comes to preventing diabetes despite a family history, what is the biggest obstacle you face? See what others in the community are saying.
Type 2 Diabetes Advocacy and Awareness
There are many misconceptions about type 2 diabetes. As a result of this lack of awareness, many people suffering from the condition are faced with judgement from others."If you would stop eating junk food and begin exercising, diabetes will just go away" or "You did this to yourself!" or "You're just a fat & lazy slob and that's why you have diabetes." Does this sound familiar? Disseminating information about type 2 diabetes could do wonders to fight the misconceptions and raise awareness. Do you feel there's a lack of awareness about type 2 diabetes?

Below are some articles that you could share with your family and social circle and do your part in raising awareness about type 2 diabetes:
A Hopeful Message for Diabetes Awareness Month
10 Facts About The History of Diabetes
14 Facts About Type 2 Diabetes
Have you been on the receiving end of insensitive questions and comments, or just have a general questions about type 2 diabetes? Post your experience and/or questions on our Forums!
Looking Forward to 2017
Managing type 2 diabetes is not easy. But try to remember that you aren't "alone." There are many others out there, like you, who are battling this condition every day. So, whether 2016 was a good or bad year, the community is here for you every single day of the year – through all of the ups and downs. Have happy and healthy New Year!