Ask the Expert: Recipe Ideas for Spring and Summer Produce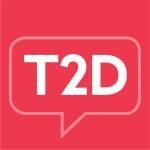 By Editorial Team

·

June 13, 2016
Now that spring and summer are here, we asked our experts for some recipe ideas. Here's what Meryl, Connie, and Joanne had to say:
Response from Meryl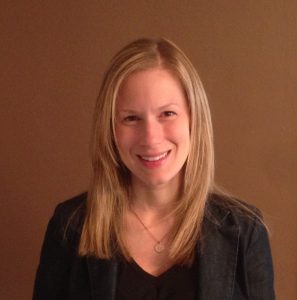 One of my favorite recipes to make during the spring and summer months is an avocado and black bean salad. It is easy, fast and only requires a few ingredients. I often make this salad to served as a side but it can also be enjoyed as a vegetarian meal.
Ingredients:
2 ripe avocados, 1- 15 ounce can of black beans, 1-pint cherry tomatoes, 1 yellow pepper, ¼ cup lemon juice, ¼ cup olive oil, salt and pepper to taste.
Directions:
Cut vegetables into bite size pieces
In a small bowl whisk together lemon juice, olive oil, salt and pepper
Place cut up vegetables into medium size bowl. Pour lemon juice and olive oil mixture overtop. Gently mix together all ingredients.
Enjoy!
Grilled portobello mushrooms are another summer time favorite at our house. They make a great meat alternative or can be used as a bread alternative (i.e. instead of using a hamburger bun).
Ingredients:
2 medium sizes portobello mushroom caps, 1-2 ounces fresh mozzarella, 1-2 teaspoons olive oil, 1-2 teaspoons balsamic vinegar, salt and pepper to taste
Directions:
Coat mushrooms with olive oil, season with salt and pepper
Grill on medium heat for 5-10 minutes
Top with fresh mozzarella. Keep mushrooms on grill for another 2-4 minutes until mozzarella has melted.
Drizzle balsamic vinegar on top
Enjoy!
Response from Connie:
This recipe makes an excellent sauce for broiled fish or pasta. I love it over new potatoes! It's not a thick pesto, but very light.
Makes one pint:
1 pound asparagus, trimmed (peel the tough end, cut of the tip if it's dry)
1/3 cup pine nuts (I use walnuts, which work well, too)
2 garlic cloves, sliced
2 tablespoons olive oil
4 teaspoons fresh lemon juice
Salt
Cut the asparagus in large pieces and place them in a large pot. Add just enough water to barely cover, and bring to a boil over high heat. Reduce the heat to medium, cover and boil the asparagus gently until they are fork tender, about 1 minute for slender asparagus, longer for thick ones. Reserving the cooking water, drain the asparagus. Place the asparagus in a food processor along with ¼ cup of the reserved cooking water and the garlic. Add the nuts, oil, lemon juice and salt to taste and pulse to combine. If necessary, add a bit more cooking water to get a smooth pesto. The asparagus pesto holds in the freezer for 8-12 months. Add salt and pepper as you use the pesto (seasoning loses its oomph when frozen). Modified from: EdibleIowa.com, Spring, 2015
Cilantro Lemon Lentil Soup
Cilantro Oil:
1 cup fresh cilantro, cleaned and chopped
1/4 teaspoon salt
1/2-3/4 cup olive oil
Soup:
1 Tablespoon olive oil
1 medium onion, chopped
1 Teaspoon ground Allspice
1/2 teaspoon salt
1 cup dried lentils, rinsed (or yellow split peas)
6 1/2 cups water
4 Tablespoons fresh lemon juice
Pepper to taste
For the Cilantro Oil: Put the cilantro in a blender with ½ cup olive oil and the salt. Puree and drizzle in more olive oil until you reach your desired consistency. Pour into a bowl and set aside. For the Soup: Heat the olive oil in a stockpot over medium heat. Add the onion and cook until browned, stirring frequently, about 5 minutes. Add the Allspice and salt and cook, stirring frequently, for about a minute. Add the lentils and water and bring to a boil. Reduce the heat and simmer, covered, until lentils are soft, about 30 minutes. Transfer about 1/3 of the soup to the blender and puree until smooth. Return to the stockpot and stir. Add the lemon juice and pepper. Drizzle with cilantro oil before serving. Modified from Penzey's Spices magazine, Winter 2016.
Response from Joanne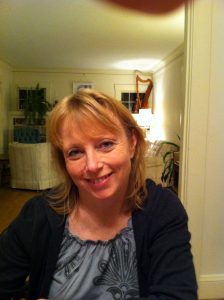 Caprese salad is an easy five-ingredient favorite that takes no time to make.  Type2Diabetes Moderator Kelly Dabel's Caprese Skewers recipe is yummy and quick. Wow your crowd with a platter version using layered medium-sized vine ripened tomatoes, basil and mozzarella slices. If you don't have a brick of cheese around, try cutting 1 ounce string cheese sticks into 1" pieces, then drizzle balsamic vinegar over the top.
Create your own veggie skillet using veggies that straddle the seasons. Sweet or bell peppers, carrots, green beans, onions, mushrooms or zucchini add meal appeal with their color and texture. They're naturally low in calories and full of flavor. I use this template from April – September catching veggies as they come in season until they're gone. Be creative!
Make-it-Your-Own Veggie Skillet
3 cups vegetables, cut into bite-sized pieces
2 Tablespoons olive oil
1/4 teaspoon salt
1/4 teaspoon pepper
2/3 cup sauce
1/2 cup grated cheese
A few sprigs of fresh herbs
South-of-the-border version
Use bell peppers, onion, and green beans with enchilada sauce, cheddar cheese topped with cilantro.
Mediterranean version
Use mushrooms, shredded carrots, onions, zucchini with spaghetti sauce, parmesan cheese and basil.
Directions:
Heat oil in a large skillet over medium-high heat.
Add vegetables, salt and pepper. Cook 4-5 minutes until soft.
Reduce heat to low.
Add sauce. Return heat to medium, bring to a boil, cover, and remove heat.
Top with cheese and fresh herbs, then recover skillet.
When cheese has melted serve.
Variation: Serve over whole grain rice or pasta.
What's your favorite spring/summer recipe? Let us know in the comments below.